Often it is the garage that represents a weak point in a home's security, despite the fact they usually contain valuable items such as power tools, art and cars. Worse still, if your garage is connected to the house they're also likely to then gain access to your home.
As your garage is a prime target of an attempted break in, it's important to make a concerted effort in securing it; especially as the cost of securing your garage is far less than the potential loss you could be faced with should you experience a break in.
At Latham's Steel Doors, we're passionate about helping our customers keep their property safe. Read our ultimate guide to garage security to learn exactly how to do this.
How do people break into Garage Doors? (And how to protect them)
Breaking Into Vehicle Entry Garage Door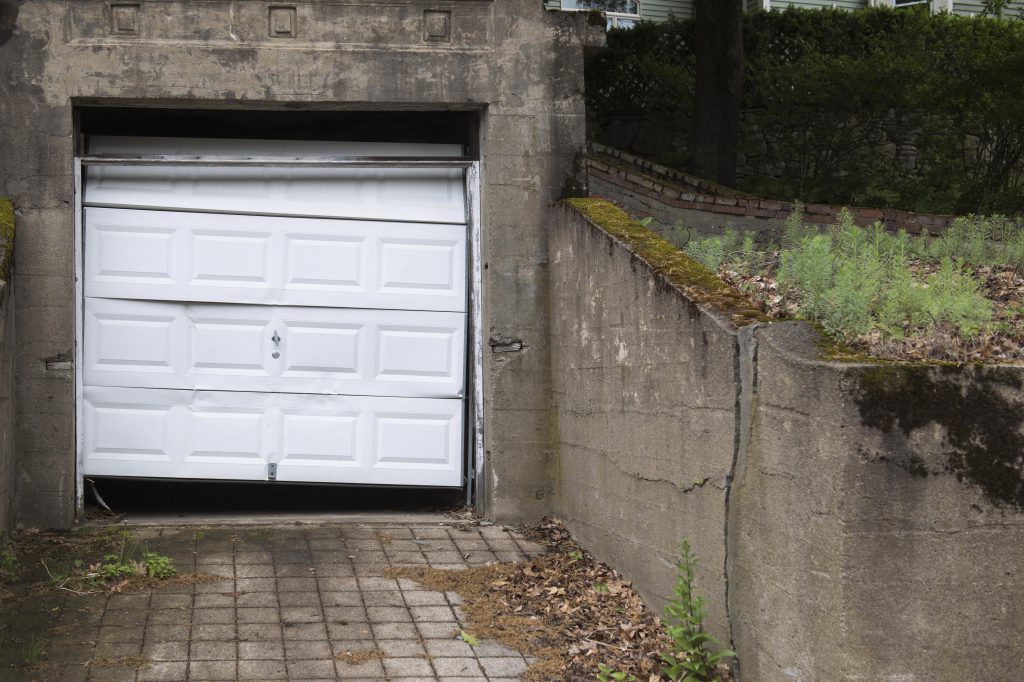 If your garage door is single skin metallic "up and over door", burglars can easily gain access by giving it a hard kick around the bottom middle of the door. The kick will dent the metal which can then be prised open to slide underneath.
Standard single skin and wooden garage doors can also be broken into by utilising easily accessible leverage points at the sides and bottom where a well aimed crowbar is used to prise it open.
Padlocks or simple "in-built" lock systems on garage doors can easily be cut off with bolt cutters, picked or drilled out.
If you've got a roller shutter and there is a slight gap at the bottom or some give in curtain, a car jack can be rolled under and cranked to push the curtain up.
Electric roller shutters, if they're installed on the outside, can also usually be manually overridden if the burglar can get to the mechanism within the housing.
How To Protect The Vehicle Entry Garage Door
To make your garage door more secure, we recommend a number of options:
Opt for a material that's strong by design, such as steel or aluminium. Ideally, the material would also be twin skinned and contain some kind of infill.
Choose a garage door that can be installed with minimal leverage points, such as an outward swinging double side hinged door, a roller shutter or a sectional overhead door.
Opt for an electric roller shutter or sectional overhead door where the lock is embedded in the motor. The housing of the shutter needs to be internally fitted for this to be effective.
If you do go for a roller shutter, try and get one where the slats of the curtain lock into each other when closed (most aluminium ones do this). This will make it harder to get a car jack under it successfully.
If you are using locks, make sure they are installed properly and you're using a lock that can't be easily snapped, picked or drilled into. Read our detailed guide on lock recommendations for your garage.
Breaking Into The Personnel Garage Side Door
If your garage has one, this refers to a single pedestrian door located at either the back or side of the garage.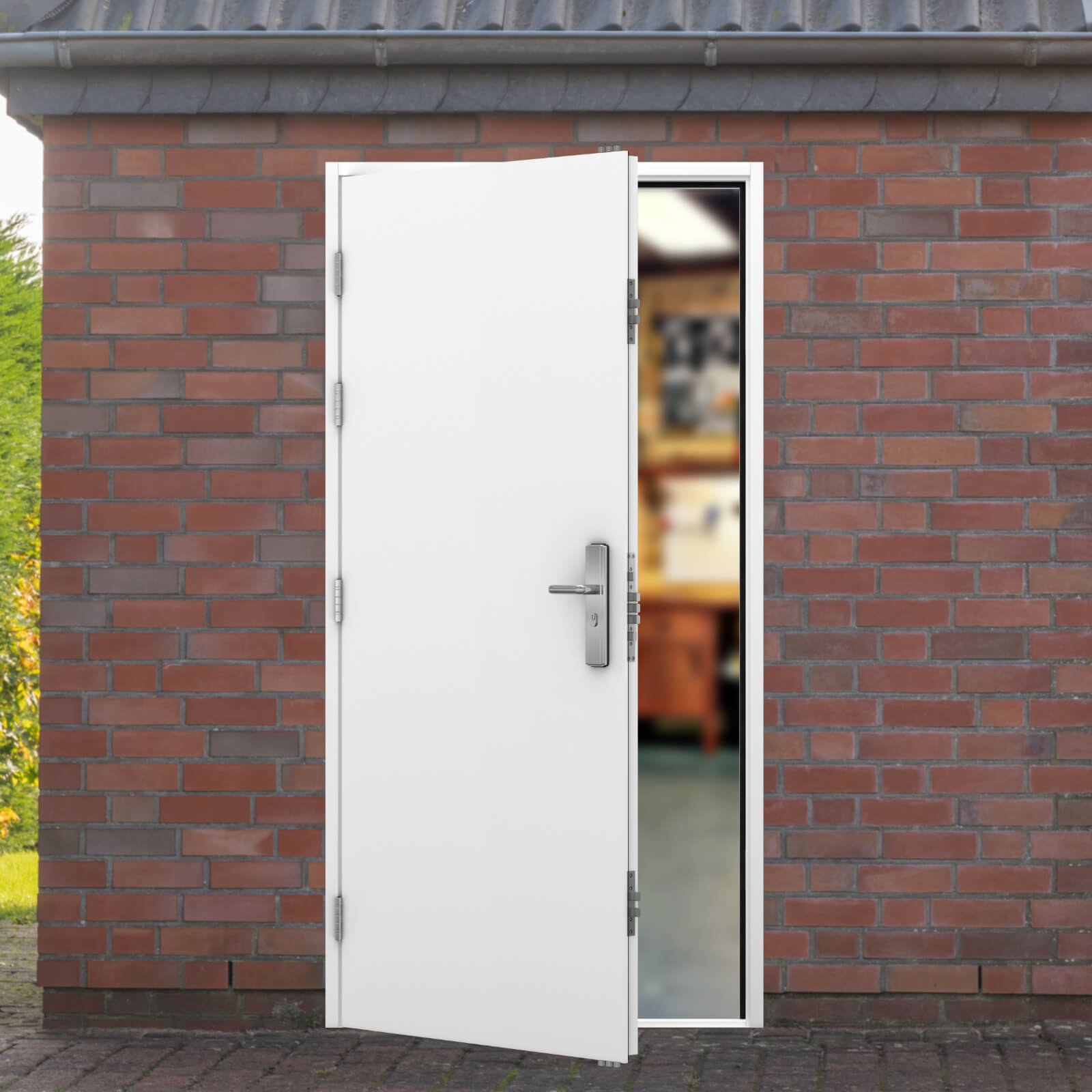 When properly installed, these doors are actually pretty secure by design due to the lack of available leverage points. Nonetheless, thieves will still often attempt a break-in through these as they're usually located in more inconspicuous locations.
If your side garage door is made from something like uPVC or wood, entry can be gained by kicking the door in or forcibly pushing it using a range of tools.
Furthermore, if the door is made from steel or uPVC, it's likely using a type of lock known as a euro cylinder lock. Euro locks come in many designs with varying degrees of security but a standard euro lock can be picked, snapped or "melted" out (if installed in a uPVC door) to gain access.
How To Protect Your Personnel Garage Door
If your garage personnel door is made from uPVC or wood, consider swapping them for a door made from a stronger material, such as steel. We'd also recommend purchasing a door that has multi locking points so that there isn't a single point of failure. For added security, install them so that they open outwards, if possible, as this makes it even more difficult to force inwards.
Upgrade your locks. In the likely event your door is using a euro cylinder, ensure the lock has anti-snap, anti-bump and anti-drill features.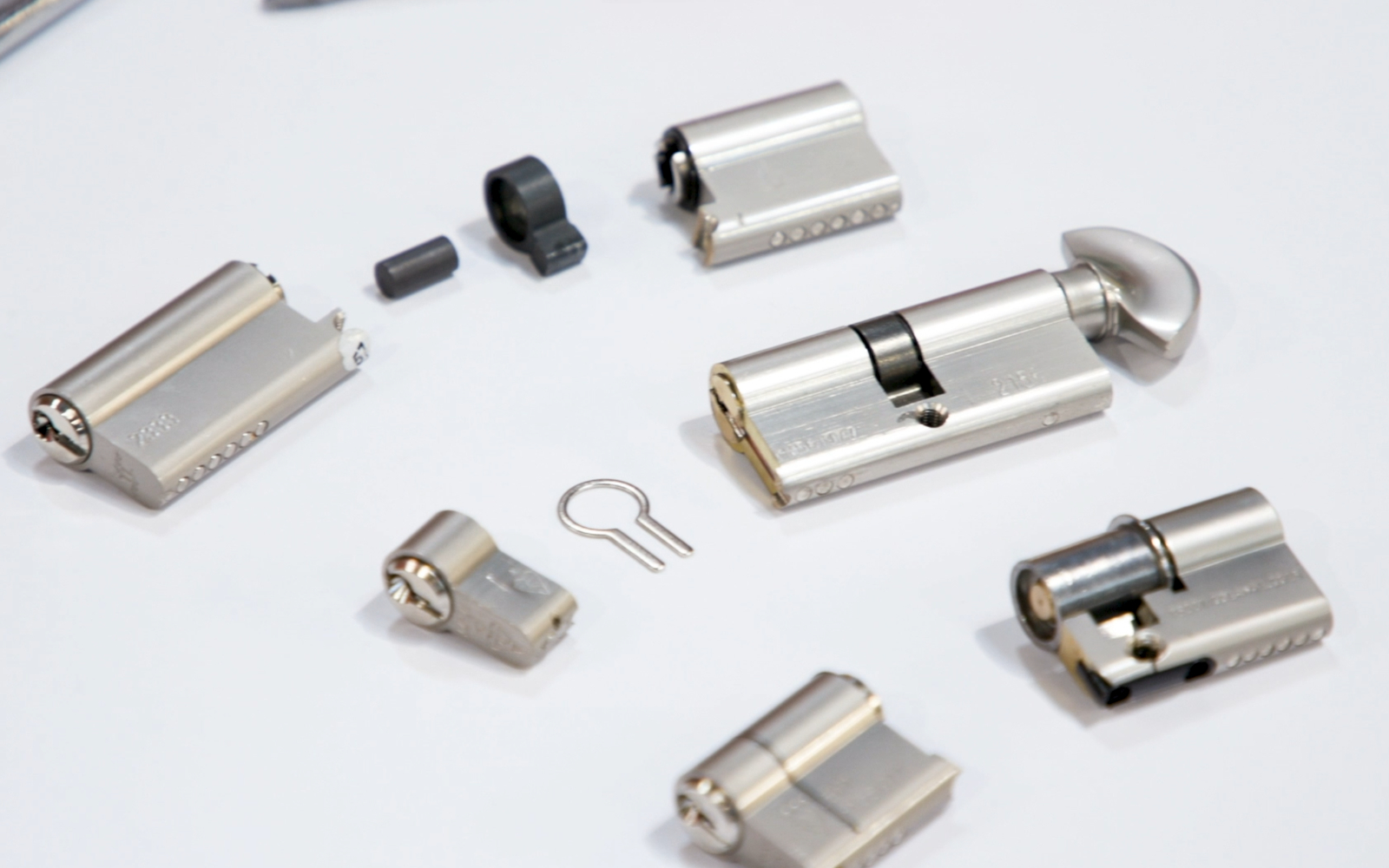 Also, ensure the cylinder is the correct size and fits as flush to the door as possible so that it would be difficult to get any purchase on them with a pair of pliers.
Other Ways To Ensure Your Garage Is Secure
Lighting
Doors with low-level lighting and hidden away from the view of neighbours are naturally more susceptible to a break in. To counter this, you should invest in an outdoor light with a motion-sensor that will activate if movement is detected which can act as a deterrent.
Additionally, you may consider plug-in timers for any lamps and lights in the garage to give the impression that somebody is in the garage. If you're willing to pay a little more, this can also be achieved (and with much greater control) by utilising something like a Hive or Nest smart lighting system where the main lights in the garage can be controlled by using your home WiFi and an app. To make it even more realistic you should vary the times the lights come on and off so that there isn't a discernible pattern. Again, this is more easily achieved with a smart lighting system.
Alarms
If you get an electric shutter or sectional overhead from a reputable supplier, the doors should come with an alarm anyway. Failing that, if you didn't want to pay out for a professional to come and install an alarm into your mains, you can pick up a cheap magnetic or sensory based alarm off of amazon which can be wired into the mains.
Obstacles
Burglars will take advantage of any cover provided by trees, hedges or bins near your garage door. Consequently, moving or trimming these obstacles can help ensure that your garage door is less at risk.
You may also wish to consider tactically planting thorny shrubs under any garage windows which can discourage a thief from breaking in that way.
Hide Your Valuables
Reduce the burglar's temptation by ensuring there are no obvious signs that you have valuable items inside your garage. For example, if your garage has windows, consider installing curtains or blinds and keep them closed to keep your valuables hidden.
FAQs
Are roller shutters secure?
Roller shutters can come in a variety of different materials, options and can be installed in a variety of different ways. Generally speaking, however, roller shutters are considered to be a secure way of locking up your garage. That said, we'd recommend the following where possible:
Opt for a shutter made from a sturdy material like steel or aluminium. Both have their pros and cons but you'd probably want to go for aluminium out of the two due to their aesthetics, the fact they run quieter and their interlocking curtain making it harder for a burglar to force it open from the bottom.
If you can, go electric. It'll likely mean the shutter comes with an alarm and there is also a lock in the form of the gears within the shutter motor.
If you can, install the shutter so the motor housing is pointing into the garage so that a burglar cannot tamper with it.
Always buy from a reputable manufacturer and ensure the doors are CE marked and are fitted with a safety break to conform to health and safety regulations.
Can burglars open garage doors?
Yes – garage doors are a common weak point in a commercial or residential property. Some types of garage doors are more secure than others by design and the way they're fitted will also contribute to their overall security.
For maximum security aim for an internally fitted, twin skinned metallic shutter or sectional overhead door with an alarm.
With regards to your garage personnel door, consider an outward fitting, twin skinned steel door with a multi locking point system. Also ensure the euro cylinder that is used has anti bump, anti snap and anti pick properties.
Are electric garage doors secure?
Electrically operated garage doors are often considered more secure than their manually operated counterparts because they don't require a user-operated chain or pulley system which can be a vulnerability. The lock is often incorporated as part of the gearing system in the motor which is often hidden from sight.
You can increase the security further of an electric door by installing additional manual locks. However, you'll need to remember to disengage any physical locks before attempting to run the door otherwise you'll cause serious damage to the motor. For this reason, it's often not recommended to install additional locks unless you also include some form of lock isolator which ensures the door won't run unless the locks are taken out and/or placed in a certain "safe zone".
How do you secure a door from being kicked in?
First and foremost, invest in a door that is made from a strong, durable metal, such as steel or aluminium. If you go for steel we'd recommend specifying galvanised steel for longevity.
For the main door, avoid a garage door made from one, single skinned panel. Instead opt for a design such as a roller-shutter which has overlapping, interlocking lathes or a sectional overhead door made from a number of larger "sections" which also lock into each other.
For your personnel garage door, swap your uPVC or wooden door for a multi locking, twin skinned galvanised steel door. If possible, install in such a way where the door opens outwards
You can also enhance the security of your door by investing in additional locks and door defenders. For deadbolts, you can replace the strike plate and use longer screws.
Finally, regularly checking your door for any maintenance issues, corrosion or damage is a good idea to prevent burglars from being able to use these weaknesses to their advantage.