How to install an Anti-Vandal Window Shutter & Shipping Container Window
How to install an Anti-Vandal Window Shutter & Shipping Container Window
Our installation instructions will show you how to install a window shutter and glazing into a shipping container ready to be repainted and finished on site.

View our accompanying video or follow the instructions below to complete your container window shutter installation.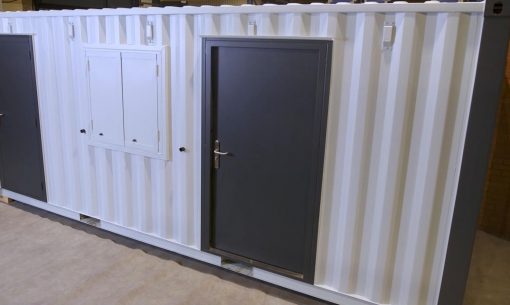 Total Time Needed :
2
Hours
50
Minutes
Required Tools:
– Power Drill & Impact Driver
Things Needed?
– Box section frame (50mmx100mm box recommended)
– 2 x box section support plates
– Anti-vandal window shutter
– Shipping container window (aluminium sliding unit)
Steps to install a container window shutter:
---
See our other guide for advice on how to install a shipping container door.
Featured Products