Once again this October is National Home Security Month. It's an annual awareness event highlighting the importance of home security. With useful guidance and advice, National Home Security Month was first launched in 2013 and has grown to become a valuable resource for homeowners.
Protecting your property is obviously a key concern for homeowners. The Office for National Statistics has identified that in the year ending June 2019, there was a decrease in burglary offences recorded by the police of 4%. This was driven by a decrease in "residential burglary" of 5%. You may think this is good news, and it is, but there was still a staggering 291,816 recorded offences of residential burglary in England and Wales alone. Break that down, and that was nearly 800 offences of residential burglary per day. Now is not a time to become complacent.
What can I do to Protect my Home?
There are a number of ways you can improve the security of your home, starting with your Front Door. Ensure you install High Security Cylinders, have secure locking systems and high quality door hardware. This will help protect your property from attack. Another option to improve security on your home is to install a High Security Front Door with PAS 24 certification.
PAS 24 Security Doorset Certification
PAS 24 is a certification carried out by a UKAS (United Kingdom Approved Service) accredited organisation. If achieved, it ensures the product has met a set of necessary standards and requirements. At Latham's, we supply a range of certified steel doors which are fully accredited to PAS 24:2016 standards.
In order to obtain certification, our doors were subject to rigorous testing by Warrington Fire under their Certisecure scheme. Meeting the requirements under the Certisecure scheme gives you the peace of mind to know it is a high performing product and will give you protection for your property. The scheme is also recognised by the Police security initiative Secured By Design, an accreditation scheme which "provides a recognised standard for all security products that can deter and reduce crime".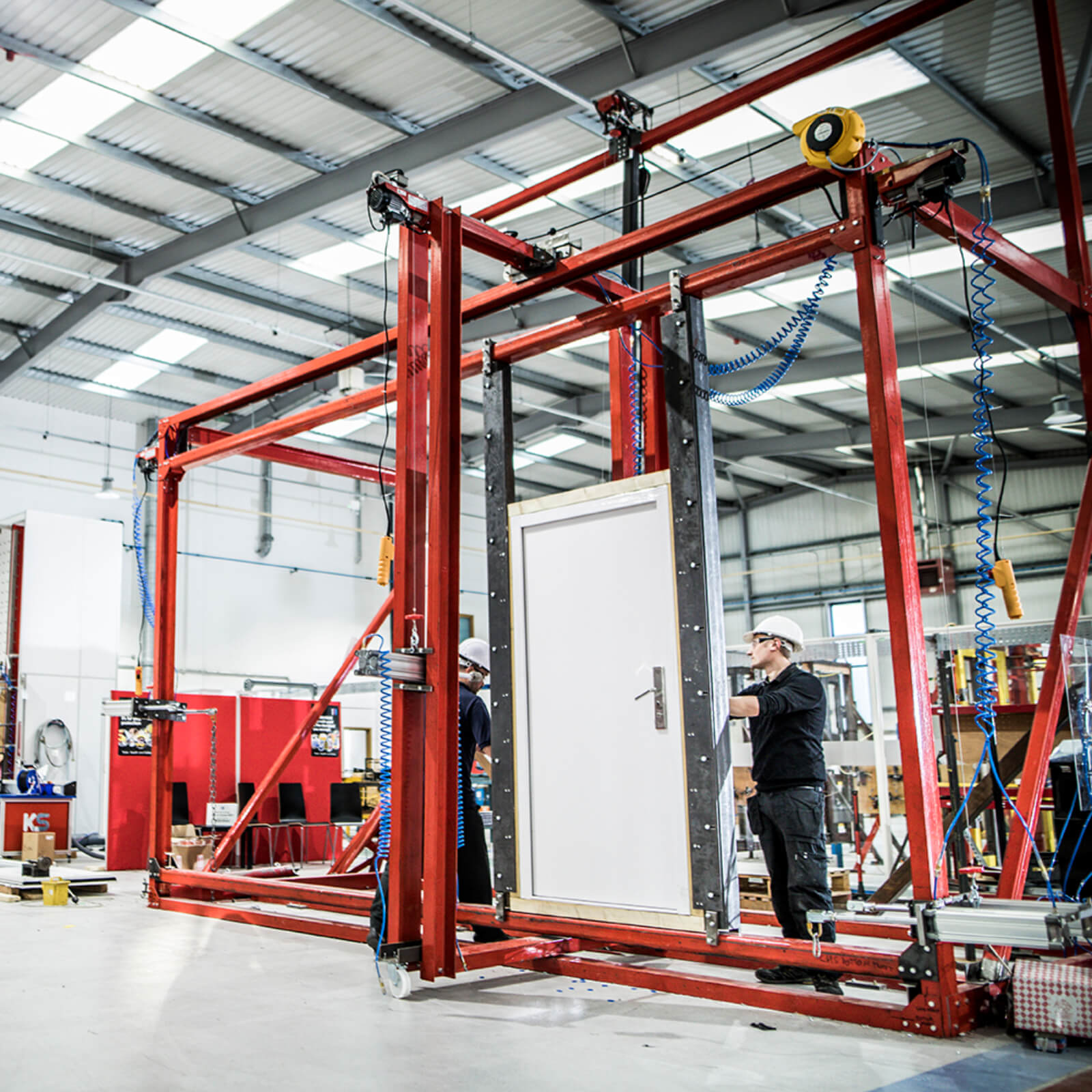 Security Hardware for your Door
When buying your new Front Door, there are a number of door hardware products you can purchase which were tested alongside the door. This will maintain the security rating (when purchased alongside a Latham's Certified Steel Door).
Security Door Viewer
Strong and corrosion resistant, our Security Door Viewer can be installed and gives you the ability to see who is at your door from the inside so you can decide whether to open the door or not.
Security Letterplate
Featuring a minimal internal flap opening, our Security Letterplate helps to protect from 'key fishing and has no visible fixings.
Security Door Chain
To help protect your property our Security Door Chain has a breaking force of over 200kg and each link has been machine welded giving it superior strength.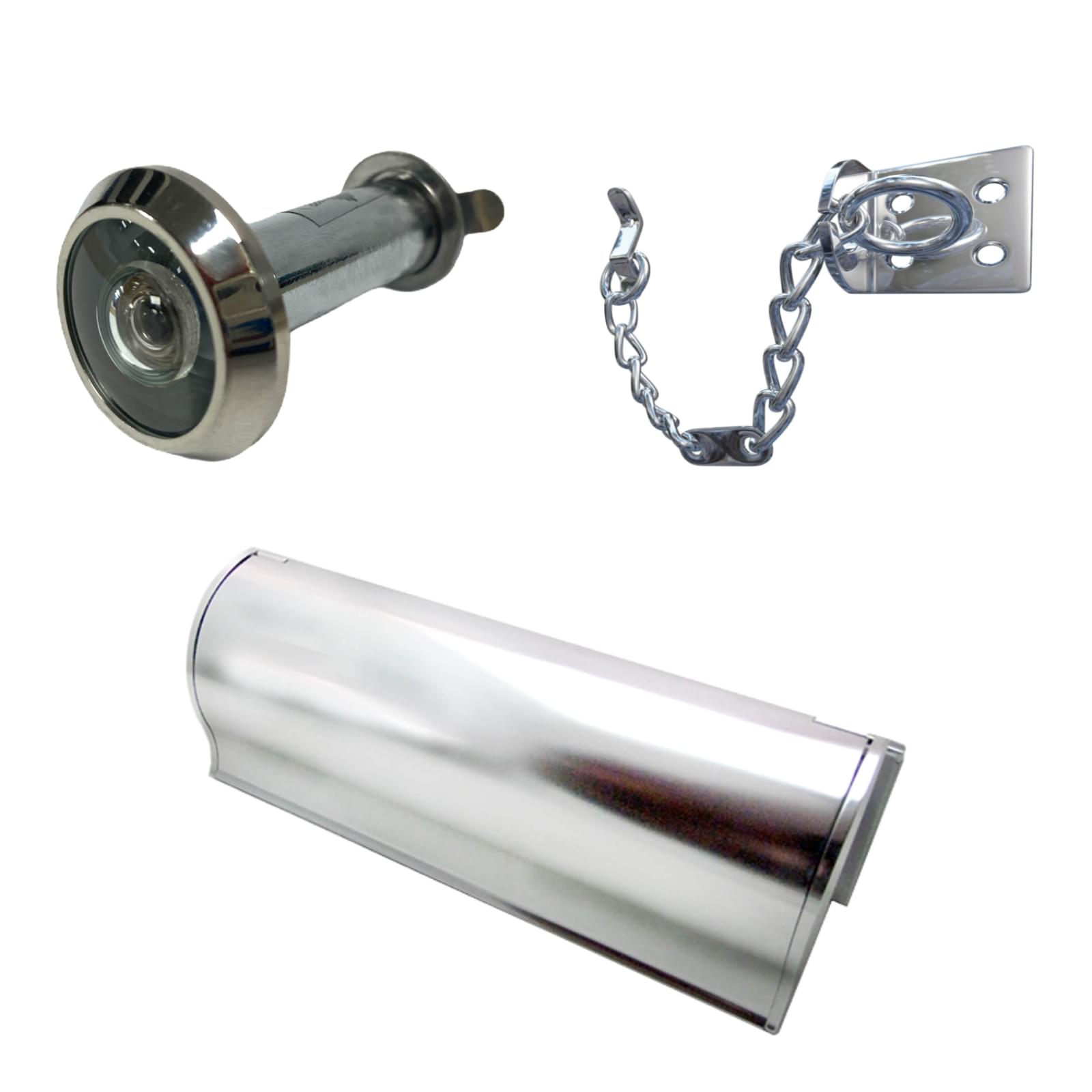 Style your Secure Front Door
It's a common misconception that a steel door is only suitable in industrial settings. Our stock PAS 24 Front Doors are available in three different styles, Flush, Panelled and Cottage. Though made from steel, they have been specifically designed to be indistinguishable from other more traditional front door materials such as composite and uPVC. You can also choose to powder coat your door from a selected range of stock RAL and BS colours, personalising your door to you taste.
Dual Certification

Security Fire Rated Doors

Our stock doors also include a range of Dual Certification Doors. A UK first, they are available both security rated to PAS 24:2016 and FD120 fire rated off the shelf. These doors are ideal for uses in the home such as an internal garage door. Contact our sales team to find out more about our dual certification doors.