The rise of burglary in England
From March 2017 to 2018, the number of burglary offences recorded by the police in England and Wales totalled 437,537. This was an increase by 6% compared with the previous year.
With this rise in burglary, what can you do to protect your home? First, we're going to take a look at some research into burglary statistics.
We'll answer 3 questions:
Where is the UK's burglary hotspot?
How do burglars get into households?
What security measures do victims have in place compared to non-victims?
By learning from this data, we will help make your home a little more secure. Helping you protect your family and your possessions.
Where is England's burglary hotspot?
We've compiled data from each police force in England, allowing for a complete view of crime for each area. This data has then been placed on a map to show you how different areas of England compare.
The map shows how many residential burglaries are happening per 1,000 households. This means that the data isn't skewed by larger cities where crime tends to occur more often.
The average number of burglaries per 1,000 households for England is… 12.7 
How does your area compare? Use the interactive map below:
Area of England most at risk of burglary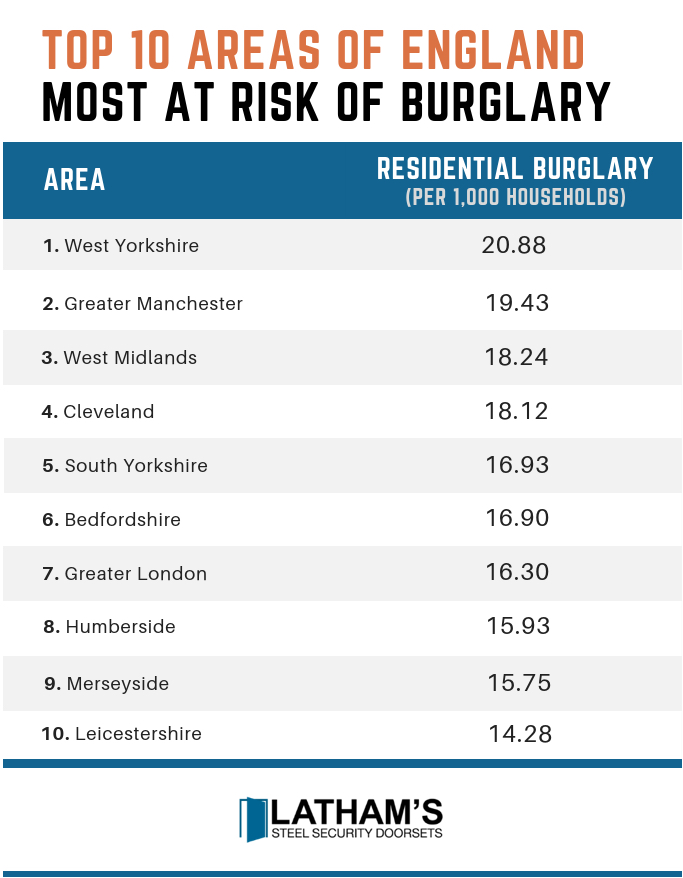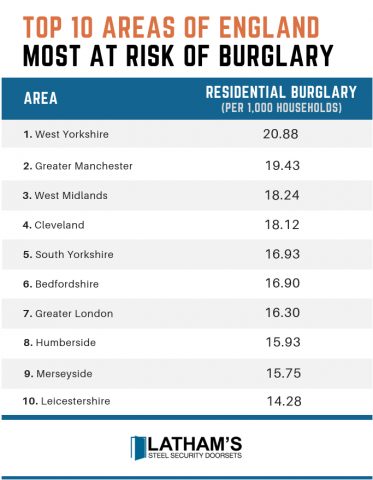 Area of England least at risk of burglary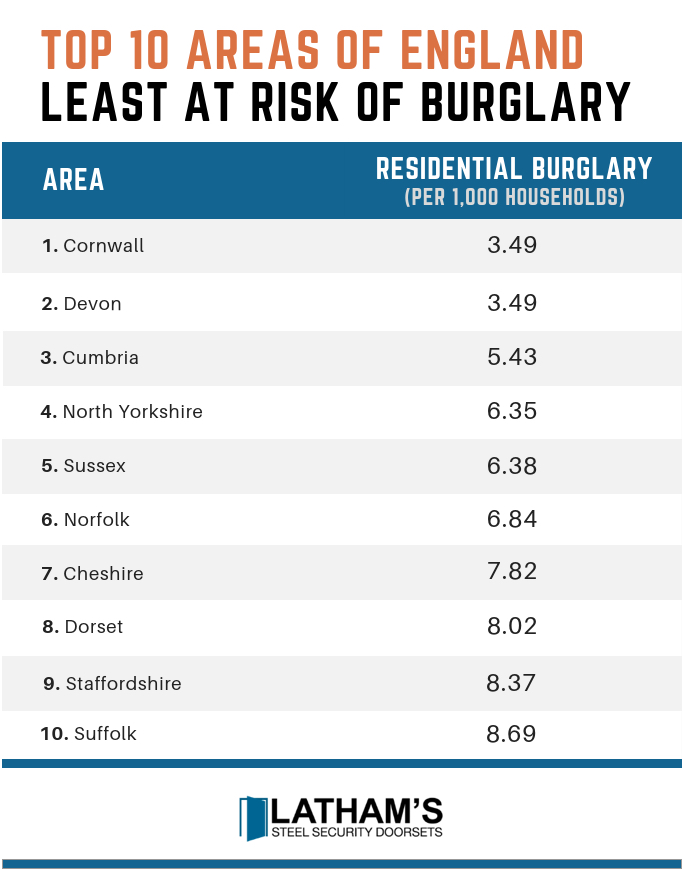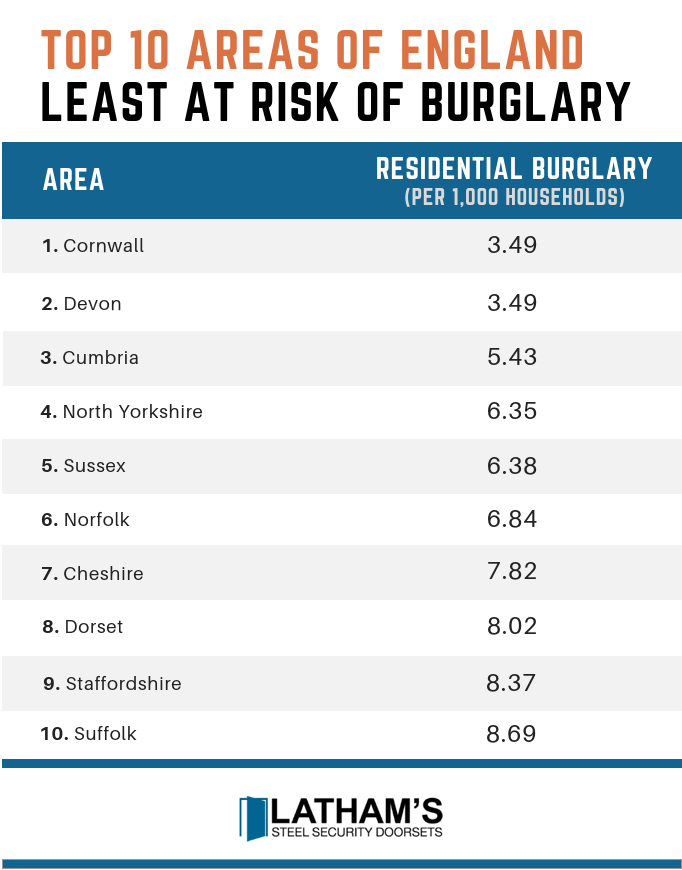 How do burglars get in?
With the UK's burglary hotspot identified, we next look at how they gained entry into those households. We took data from actual people who had been burgled and then compiled it into the following charts.
Point of entry
The most common access point for burglars is at the front of the property, and the main most common entry point by far is a door: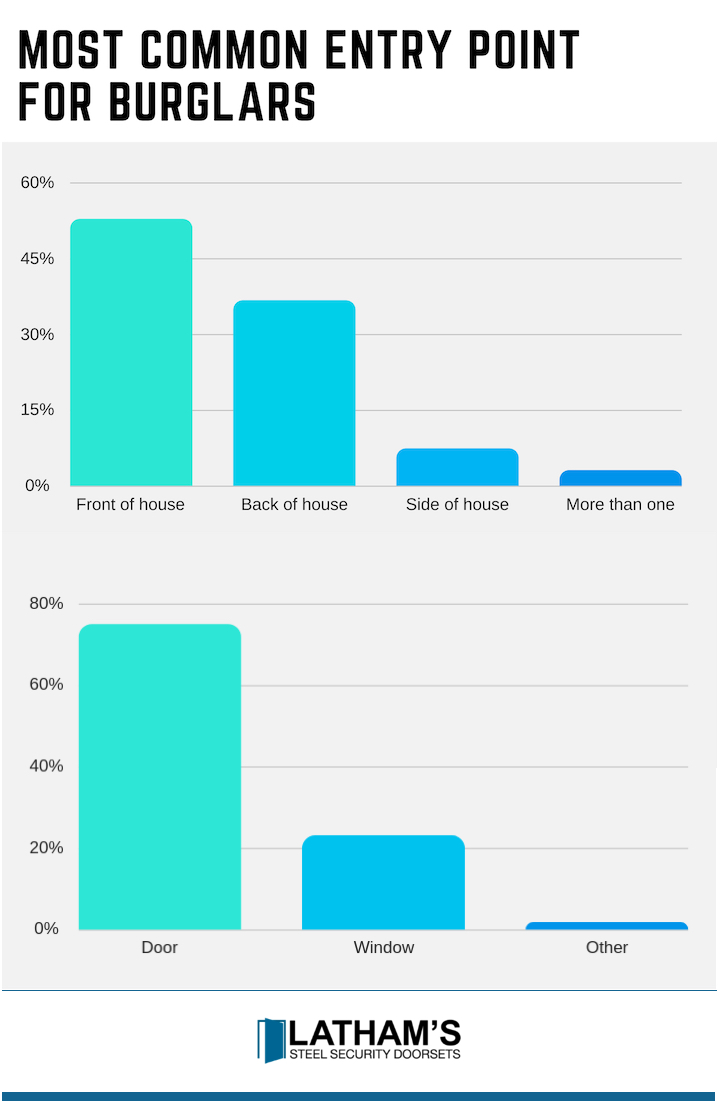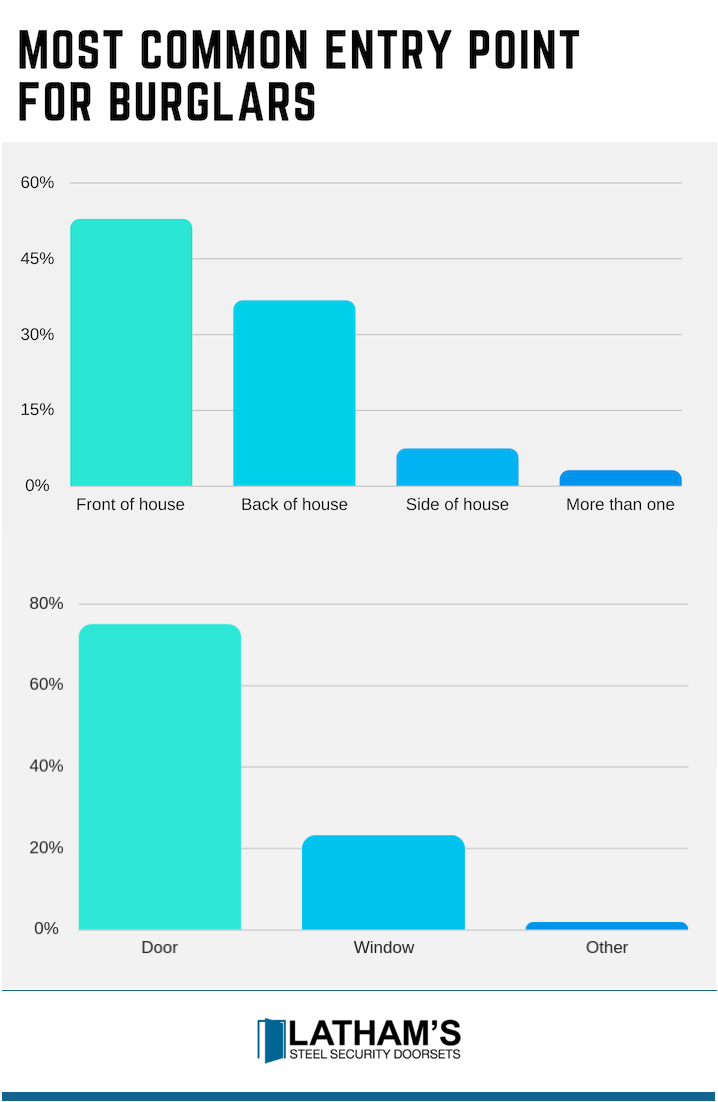 With the main two entry points being a door or a window, it's vital that these are both strong and can withstand attacks from burglars.
And it's not just the entry points at the front of the property, the back and side are still vulnerable to attack. Meaning that doors and windows must be robust all around the property.
Method of entry
The main way burglars made their way into properties is through the doors or windows. People assume that their doors and windows are robust and strong. So, how exactly did they break into the property?
First we look at doors: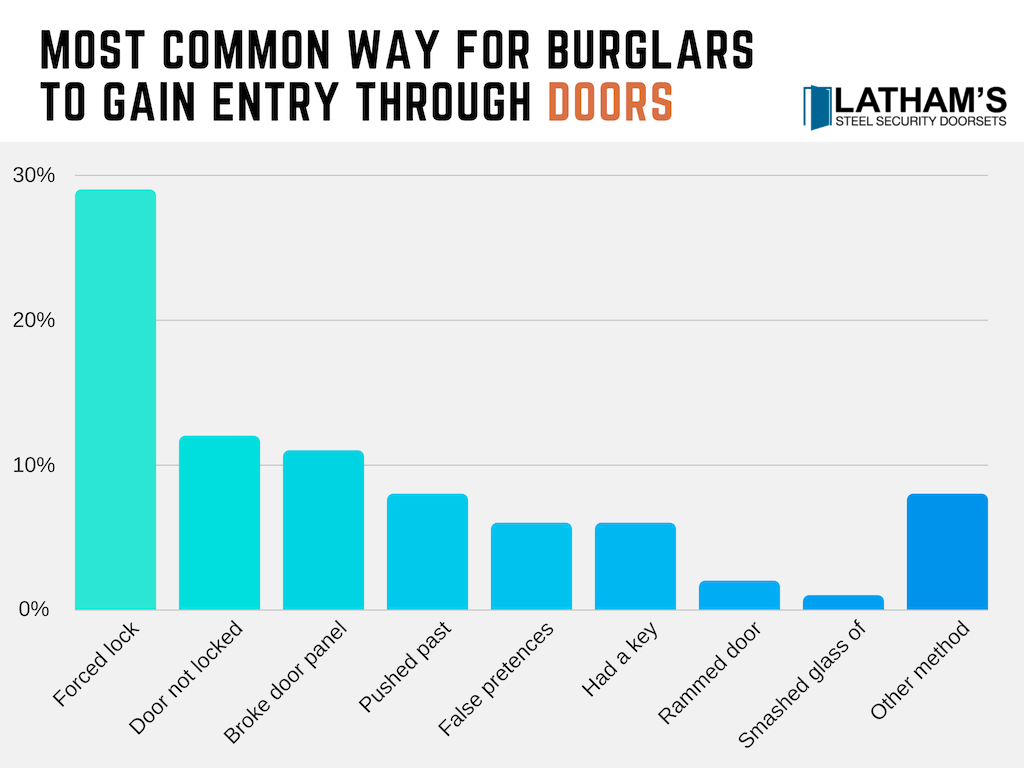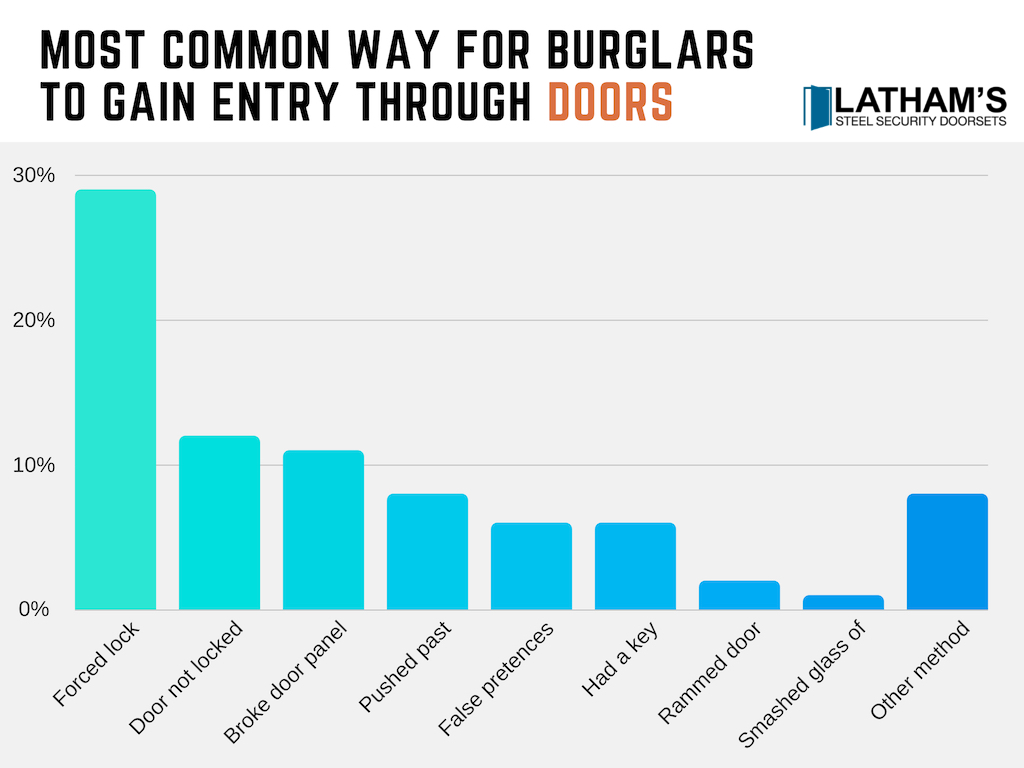 And then windows: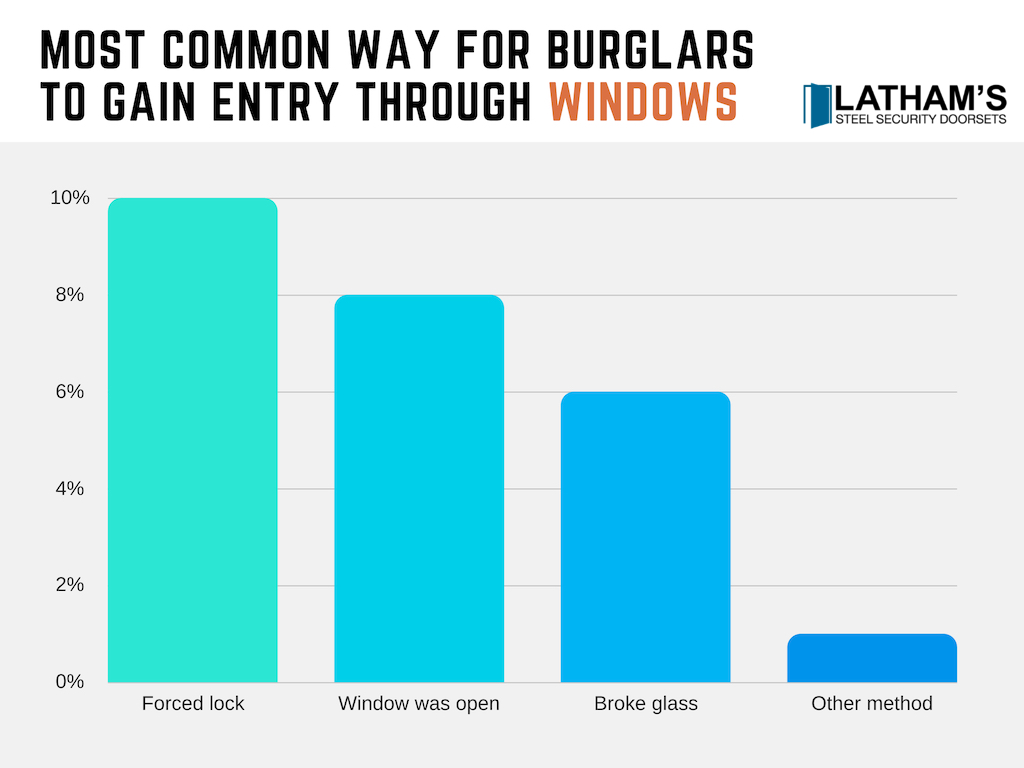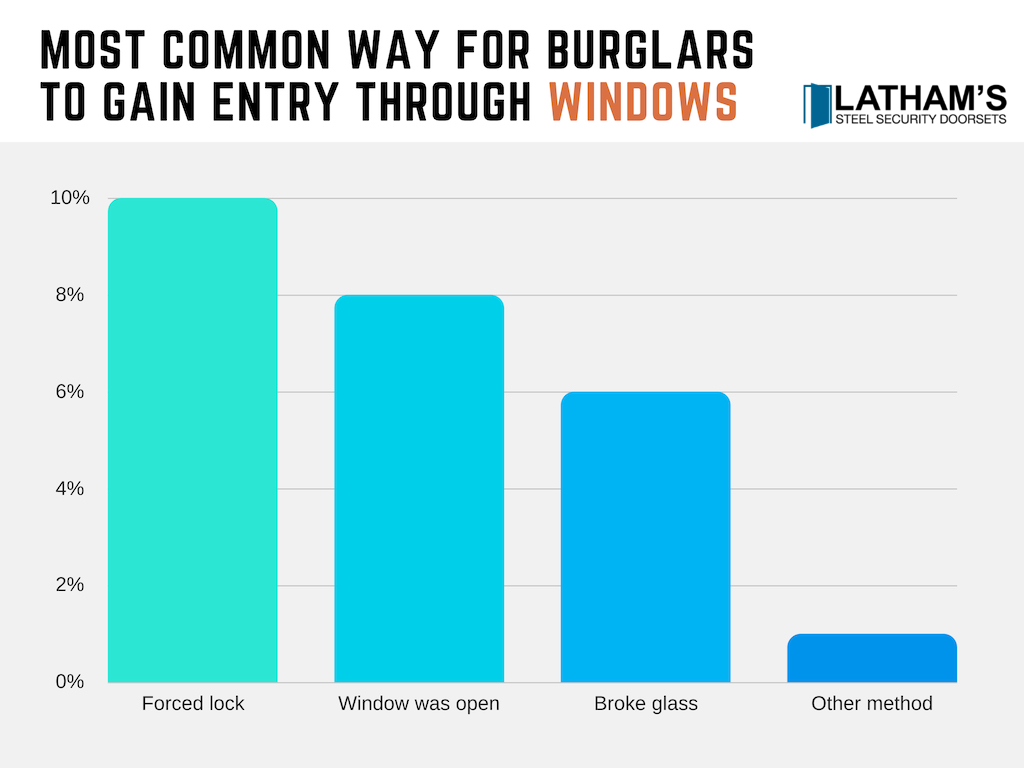 The main reason burglars gained entry to properties is through forcing open locks. Weak locks and doors made of cheap materials create an easy entry point for burglars.
More worrying is the amount of burglaries that could have been prevented by just locking a door or closing a window. Even if you live in a low-risk area, leaving windows and doors open, as well as unlocked, makes you a prime target.
Security measures of non-victims of burglary
Two groups of people were asked about what security measures they have in place. These 2 groups were:
Victims of burglary
NOT victims of burglary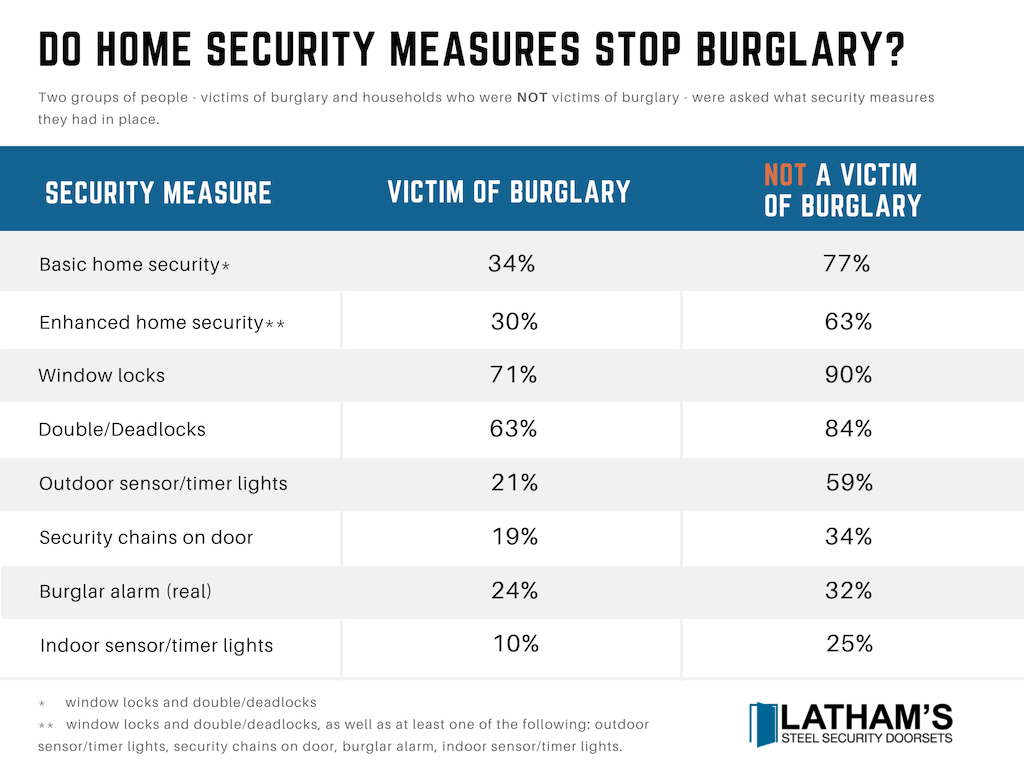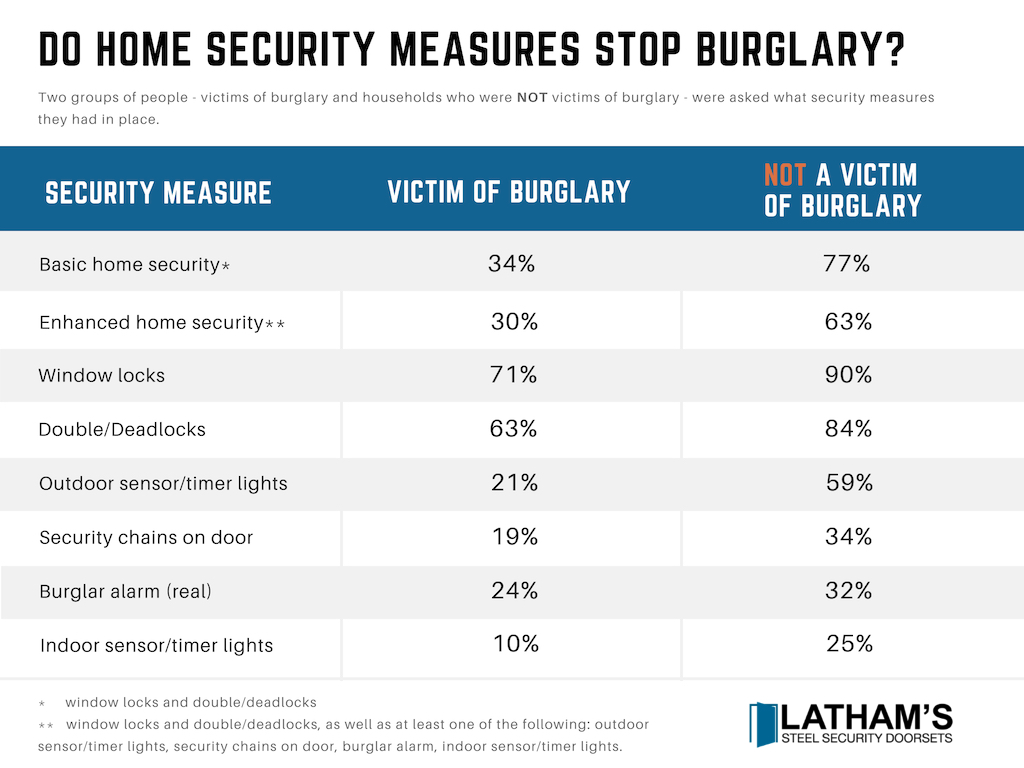 It's evident that the households that were burgled had fewer security measures in place than the households that were not targeted. Even basic home security helps to reduce the risk of burglary by a considerable amount.
Data used
Crime in England and Wales: Police Force Area Data Tables (October 2018)
Crime Survey for England and Wales (2017