[et_pb_section fb_built="1″ custom_padding_last_edited="on|phone" disabled_on="off|off|off" module_class="greyOverlay" _builder_version="3.0.93″ background_color="#d3d3d3″ background_image="https://www.lathamssteeldoors.co.uk/wp-content/uploads/2018/02/Lathams-hero-image.png" custom_padding="20px|0px|30px|0px" custom_css_before="content:%22%22;||display: block;||height: 100%;||position: absolute;||top: 0;||left: 0;||width: 100%;||background-color: rgba(58, 60, 69, .6);"][et_pb_row custom_padding="10px|0px|10px|0px" _builder_version="3.0.93″][et_pb_column type="4_4″ _builder_version="3.0.47″ parallax="off" parallax_method="on"][et_pb_cta title="The UK's Leading Supplier of Steel Security Doors" button_url="#steeldoors" button_text="Browse our doors" _builder_version="3.16″ header_level="h1″ header_font="||||||||" body_font="||||||||" body_font_size="18px" use_background_color="off" custom_button="on" button_font="||||||||" button_text_color_hover="#ffffff" button_bg_color_hover="#db7243″ button_text_size__hover_enabled="off" button_one_text_size__hover_enabled="off" button_two_text_size__hover_enabled="off" button_text_color__hover_enabled="on" button_text_color__hover="#ffffff" button_one_text_color__hover_enabled="off" button_two_text_color__hover_enabled="off" button_border_width__hover_enabled="off" button_one_border_width__hover_enabled="off" button_two_border_width__hover_enabled="off" button_border_color__hover_enabled="off" button_one_border_color__hover_enabled="off" button_two_border_color__hover_enabled="off" button_border_radius__hover_enabled="off" button_one_border_radius__hover_enabled="off" button_two_border_radius__hover_enabled="off" button_letter_spacing__hover_enabled="off" button_one_letter_spacing__hover_enabled="off" button_two_letter_spacing__hover_enabled="off" button_bg_color__hover_enabled="on" button_bg_color__hover="#db7243″ button_one_bg_color__hover_enabled="off" button_two_bg_color__hover_enabled="off"]
Trusted by thousands to deliver competitively priced steel doors & fire exit doors for residential, commercial & industrial sectors
Industry Leading Protection
Made famous by our Ultra Steel Door, we are renowned for holding the largest range and quantity of external security doors for residential, commercial and industrial uses, at the UK's best prices. All of our personnel doors and fire exit doors are fully customisable, with a choice of colours, security upgrades, glazing, louvres and access devices, such as code locks.
We proudly maintain that our steel security doors are manufactured using only galvanised steel and continually developed & innovated, with 2020 seeing the official launch of our updated steel door ranges.
We also offer custom made steel doors to any size and certification. Contact us today to discuss your requirements.
[/et_pb_text][/et_pb_column][et_pb_column type="1_2″ _builder_version="3.0.47″ parallax="off" parallax_method="on"][et_pb_video src="https://youtu.be/flW8Ywyp_mA" _builder_version="3.17.6″] [/et_pb_video][/et_pb_column][/et_pb_row][/et_pb_section][et_pb_section fb_built="1″ _builder_version="3.0.93″ custom_padding="0px|0px|20px|0px"][et_pb_row module_id="steeldoors" _builder_version="3.0.93″][et_pb_column type="1_4″ _builder_version="3.0.47″ parallax="off" parallax_method="on"][et_pb_text _builder_version="3.17.6″ text_font="||||||||" text_line_height="1.5em" header_font="||||||||" header_font_size_last_edited="on|desktop" header_2_font="|600|||||||" header_2_font_size="18px" header_2_font_size_last_edited="on|desktop" header_2_line_height="1.8em" custom_margin="-10px|||" custom_padding="|||" custom_padding_last_edited="off|desktop"]
Personnel doors featuring our industry leading 19 point locking system, from 695-2195mm wide
From £139.99 + VAT[/et_pb_text][/et_pb_column][et_pb_column type="1_4″ _builder_version="3.0.47″ parallax="off" parallax_method="on"][et_pb_text _builder_version="3.17.6″ text_font="||||||||" text_line_height="1.5em" header_font="||||||||" header_2_font="|600|||||||" header_2_font_size="18px" header_2_line_height="1.8em" custom_margin="-10px|||" custom_padding="|||" custom_padding_last_edited="off|desktop"]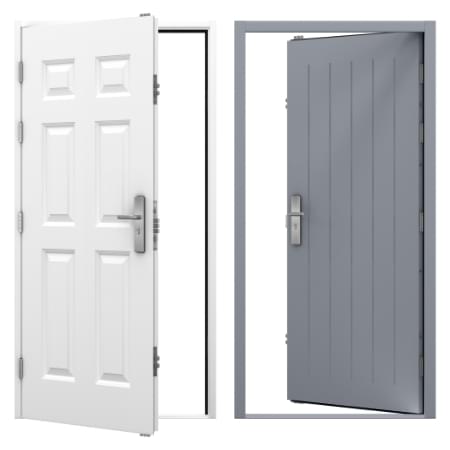 Georgian 6 panel design steel doors featuring our industry leading 19 point locking system
From £239.99 + VAT[/et_pb_text][/et_pb_column][et_pb_column type="1_4″ _builder_version="3.0.47″ parallax="off" parallax_method="on"][et_pb_text _builder_version="3.17.6″ text_font="||||||||" text_line_height="1.5em" header_font="||||||||" header_2_font="|600|||||||" header_2_font_size="18px" header_2_line_height="1.8em" custom_margin="-10px|||" custom_padding="|||" custom_padding_last_edited="off|desktop"]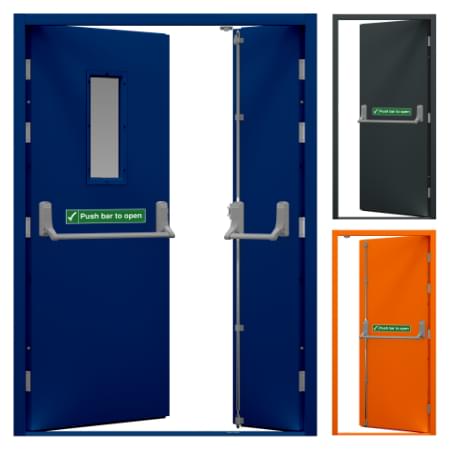 Stock fire exit doors pre-fitted with Exidor emergency exit door furniture, from 695-1995mm wide
From £199.99 + VAT[/et_pb_text][/et_pb_column][et_pb_column type="1_4″ _builder_version="3.0.47″ parallax="off" parallax_method="on"][et_pb_text _builder_version="3.17.6″ text_font="||||||||" text_line_height="1.5em" header_font="||||||||" header_2_font="|600|||||||" header_2_font_size="18px" header_2_line_height="1.8em" custom_margin="-10px|||" custom_padding="|||" custom_padding_last_edited="off|desktop"]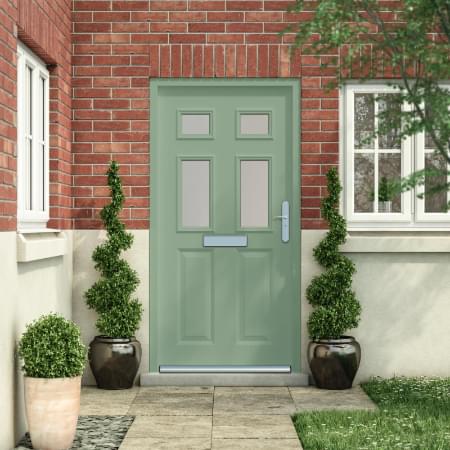 Residential steel security doors. The most secure on the market, at the most competitive prices
From £599.99 + VAT
[/et_pb_text][/et_pb_column][/et_pb_row][et_pb_row custom_padding="3px|0px|27px|0px" _builder_version="3.0.93″][et_pb_column type="1_4″ _builder_version="3.0.47″ parallax="off" parallax_method="on"][et_pb_text _builder_version="3.17.6″ text_font="||||||||" text_line_height="1.5em" header_font="||||||||" header_2_font="|600|||||||" header_2_font_size="18px" header_2_line_height="1.8em" custom_margin="-10px|||" custom_padding="|||" custom_padding_last_edited="off|desktop"]
Ventilated steel doors offering optimum airflow, ideal for: plant rooms, bin stores & server rooms
From £254.98 + VAT
[/et_pb_text][/et_pb_column][et_pb_column type="1_4″ _builder_version="3.0.47″ parallax="off" parallax_method="on"][et_pb_text _builder_version="3.17.6″ text_line_height="1.5em" header_font="||||||||" header_2_font="|600|||||||" header_2_font_size="18px" header_2_line_height="1.8em" custom_margin="-10px|||" custom_padding="|||" custom_padding_last_edited="off|desktop"]
Glazed steel doors featuring anti-bandit glass & anti-vandal window frames suitable for any purpose
From £324.98 + VAT
[/et_pb_text][/et_pb_column][et_pb_column type="1_4″ _builder_version="3.0.47″ parallax="off" parallax_method="on"][et_pb_text _builder_version="3.17.6″ text_font="||||||||" text_line_height="1.5em" header_font="||||||||" header_2_font="|600|||||||" header_2_font_size="18px" header_2_line_height="1.8em" custom_margin="-10px|||" custom_padding="|||" custom_padding_last_edited="off|desktop"]
Fire rated steel doors ideal for applications in commercial and industrial premises or homes
From £549.99 + VAT
[/et_pb_text][/et_pb_column][et_pb_column type="1_4″ _builder_version="3.0.47″ parallax="off" parallax_method="on"][et_pb_text _builder_version="3.17.6″ text_font="||||||||" text_line_height="1.5em" header_font="||||||||" header_2_font="|600|||||||" header_2_font_size="18px" header_2_line_height="1.8em" custom_margin="-10px|||" custom_padding="|||" custom_padding_last_edited="off|desktop"]
Purpose made steel door range. From garage doors & side doors, bin stores & others.
From £179.99 + VAT
[/et_pb_text][/et_pb_column][/et_pb_row][et_pb_row custom_padding="3px|0px|10px|0px" _builder_version="3.0.93″][et_pb_column type="1_4″ _builder_version="3.0.47″ parallax="off" parallax_method="on"][et_pb_text _builder_version="3.17.6″ text_font="||||||||" text_line_height="1.5em" header_font="||||||||" header_2_font="|600|||||||" header_2_font_size="18px" header_2_line_height="1.8em" custom_margin="-10px|||" custom_padding="|||" custom_padding_last_edited="off|desktop"]
Bespoke steel doors, made to your specification & certification, inc. security; fire & acoustic ratings
[/et_pb_text][/et_pb_column][et_pb_column type="1_4″ _builder_version="3.0.47″ parallax="off" parallax_method="on"][et_pb_text _builder_version="3.17.6″ text_line_height="1.5em" header_font="||||||||" header_2_font="|600|||||||" header_2_font_size="18px" header_2_line_height="1.8em" custom_margin="-10px|||" custom_padding="|||" custom_padding_last_edited="off|desktop"]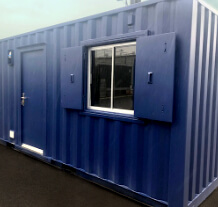 Our range of doors & window shutters engineered specifically for the container conversion industry
[/et_pb_text][/et_pb_column][et_pb_column type="1_4″ _builder_version="3.0.47″ parallax="off" parallax_method="on"][et_pb_text _builder_version="3.17.6″ text_font="||||||||" text_line_height="1.5em" header_font="||||||||" header_2_font="|600|||||||" header_2_font_size="18px" header_2_line_height="1.8em" custom_margin="-10px|||" custom_padding="|||" custom_padding_last_edited="off|desktop"]
View discounted stock from our personnel door and emergency exit door ranges
[/et_pb_text][/et_pb_column][et_pb_column type="1_4″ _builder_version="3.0.47″ parallax="off" parallax_method="on"][et_pb_text _builder_version="3.17.6″ text_font="||||||||" text_line_height="1.5em" header_font="||||||||" header_2_font="|600|||||||" header_2_font_size="18px" header_2_line_height="1.8em" custom_margin="-10px|||" custom_padding="|||" custom_padding_last_edited="off|desktop"]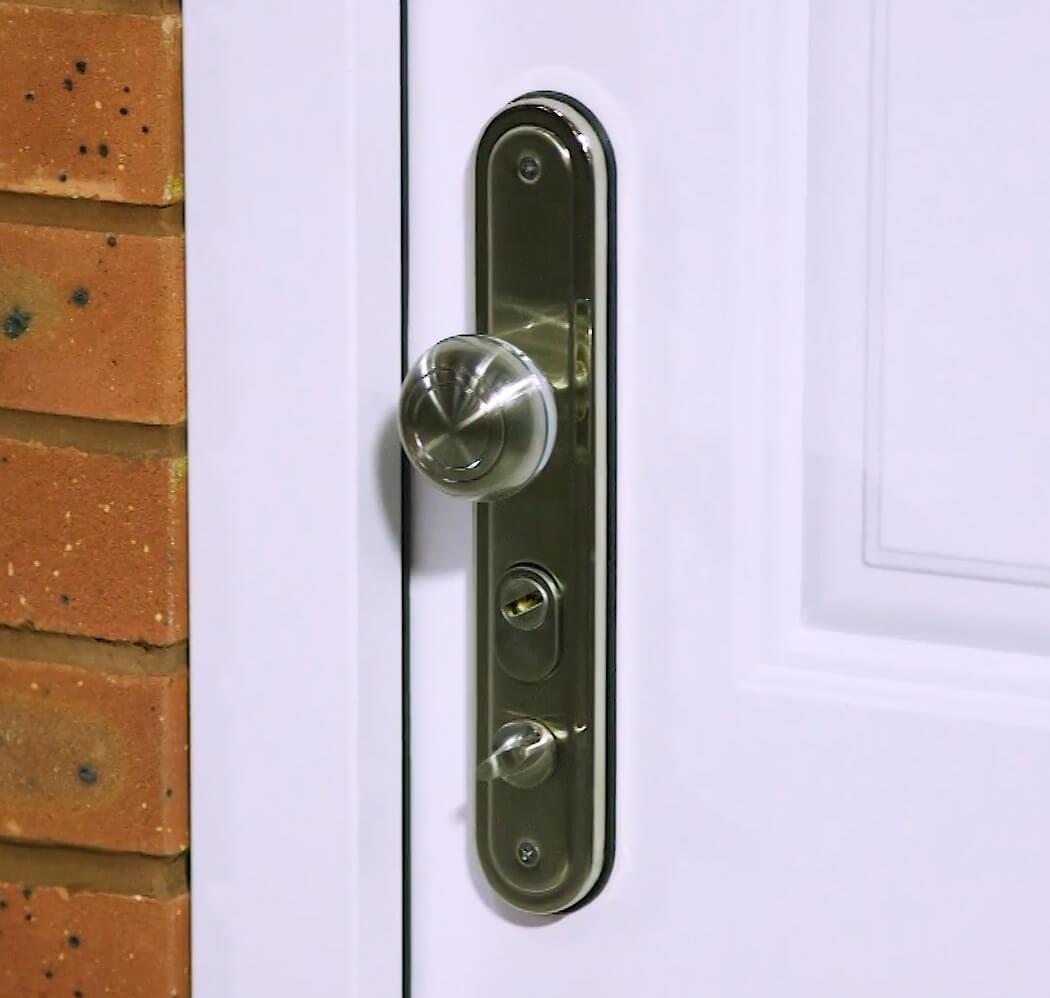 Steel door replacement parts & accessories: closers, handles, fire escape door OAD's & more
[/et_pb_text][/et_pb_column][/et_pb_row][/et_pb_section][et_pb_section fb_built="1″ _builder_version="3.0.93″ background_color="#e0e0e0″ custom_padding="20px|0px|20px|0px"][et_pb_row _builder_version="3.0.93″][et_pb_column type="4_4″ _builder_version="3.0.47″ parallax="off" parallax_method="on"][et_pb_text _builder_version="3.0.93″]
See what our customers say
[/et_pb_text][et_pb_code]
[/et_pb_code][/et_pb_column][/et_pb_row][/et_pb_section][et_pb_section fb_built="1″ _builder_version="3.0.93″ custom_padding="20px|0px|20px|0px"][et_pb_row custom_padding="0px|0px|27px|0px" _builder_version="3.0.93″][et_pb_column type="1_4″ _builder_version="3.0.47″ parallax="off" parallax_method="on"][et_pb_image src="https://www.lathamssteeldoors.co.uk/wp-content/uploads/2019/03/QMS-ISO-Logo.jpg" alt="ISO 9001:2015 Accredited" title_text="QMS ISO Logo" _builder_version="3.17.6″] [/et_pb_image][et_pb_image src="https://www.lathamssteeldoors.co.uk/wp-content/uploads/2019/03/NBS-Plus-Logo.jpg" alt="Find us on NBS Plus" title_text="NBS Plus Logo" _builder_version="3.17.6″] [/et_pb_image][/et_pb_column][et_pb_column type="1_4″ _builder_version="3.0.47″ parallax="off" parallax_method="on"][et_pb_image src="https://www.lathamssteeldoors.co.uk/wp-content/uploads/2019/08/QMS-ISO-45001-Logo.jpg" alt="ISO 9001:2015 Accredited" title_text="QMS ISO Logo" _builder_version="3.17.6″] [/et_pb_image][et_pb_image src="https://www.lathamssteeldoors.co.uk/wp-content/uploads/2019/03/RIBA-Product-Selector-Logo.jpg" alt="Find us on Riba Product Selector" title_text="Riba Product Selector Logo" _builder_version="3.17.6″] [/et_pb_image][/et_pb_column][et_pb_column type="1_4″ _builder_version="3.0.47″ parallax="off" parallax_method="on"][et_pb_image src="https://www.lathamssteeldoors.co.uk/wp-content/uploads/2019/08/QMS-ISO-14001-Logo.jpg" alt="ISO 9001:2015 Accredited" title_text="QMS ISO Logo" _builder_version="3.17.6″] [/et_pb_image][et_pb_image src="https://www.lathamssteeldoors.co.uk/wp-content/uploads/2019/03/specifiedby-logo.jpg" alt="Find us on SpecifiedBy" title_text="Specified By Logo" url="https://www.specifiedby.com/latham-s-steel-security-doorsets-ltd" url_new_window="on" _builder_version="3.17.6″] [/et_pb_image][/et_pb_column][et_pb_column type="1_4″ _builder_version="3.0.47″ parallax="off" parallax_method="on"][et_pb_image src="https://www.lathamssteeldoors.co.uk/wp-content/uploads/2019/03/secured-by-design-logo.jpg" alt="Secured By Design Accredited" title_text="Secured By Design Logo" _builder_version="3.17.6″] [/et_pb_image][et_pb_image src="https://www.lathamssteeldoors.co.uk/wp-content/uploads/2019/06/Website-Black-Country-Chamber-Logo.jpg" alt="A member of Birmingham Chamber of Commerce" title_text="Birmingham Chamber of Commerce Logo" _builder_version="3.17.6″] [/et_pb_image][/et_pb_column][/et_pb_row][/et_pb_section]