Last Updated On October 22, 2019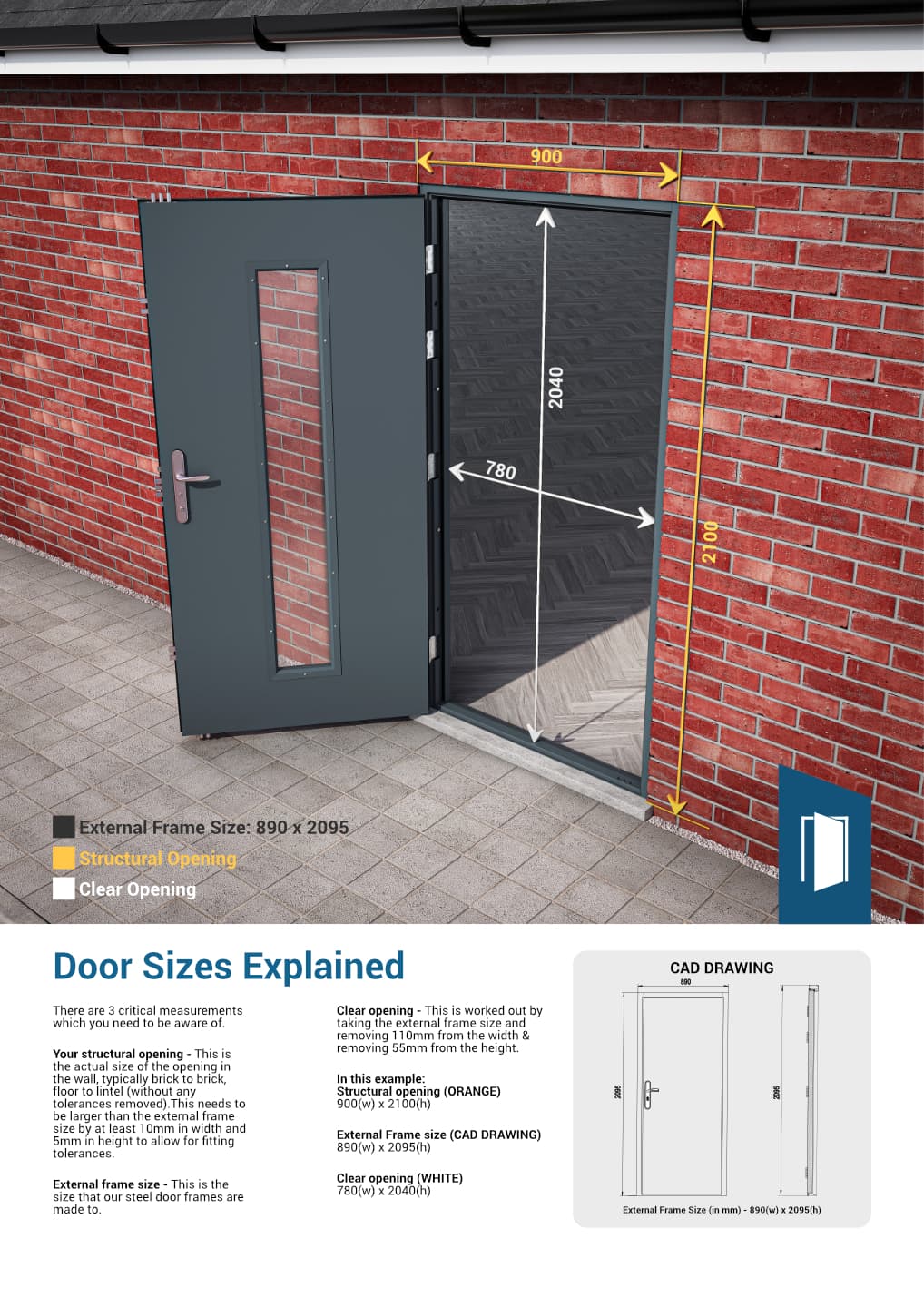 All of our steel doors are supplied pre-hung in their steel frames. The sizes stated on our website are for the overall frame size.
Above is an example below of our 895 x 2020 door.
Expanding side frames and fixed size over panels are available increase the width and height to help bridge the gap between our stock size and your opening.
See our popular article here for more information on our side and over panels