Last Updated On March 02, 2020
If our stock steel door size isn't perfectly suited to your aperture in width and height, we offer a comprehensive infill panel range to bridge the gap between the door frame and your structural opening.
Side Panels
We offer expanding side panels which adjust out into your opening for ultimate efficiency when installing your door. They are available to expand from 5-45mm and 50-90mm in width, in addition to the width of your stock door frame. We provide wind out lugs which screw into pre-threaded holes in the fixing plate positions and a hex-tool to help wind out the lugs.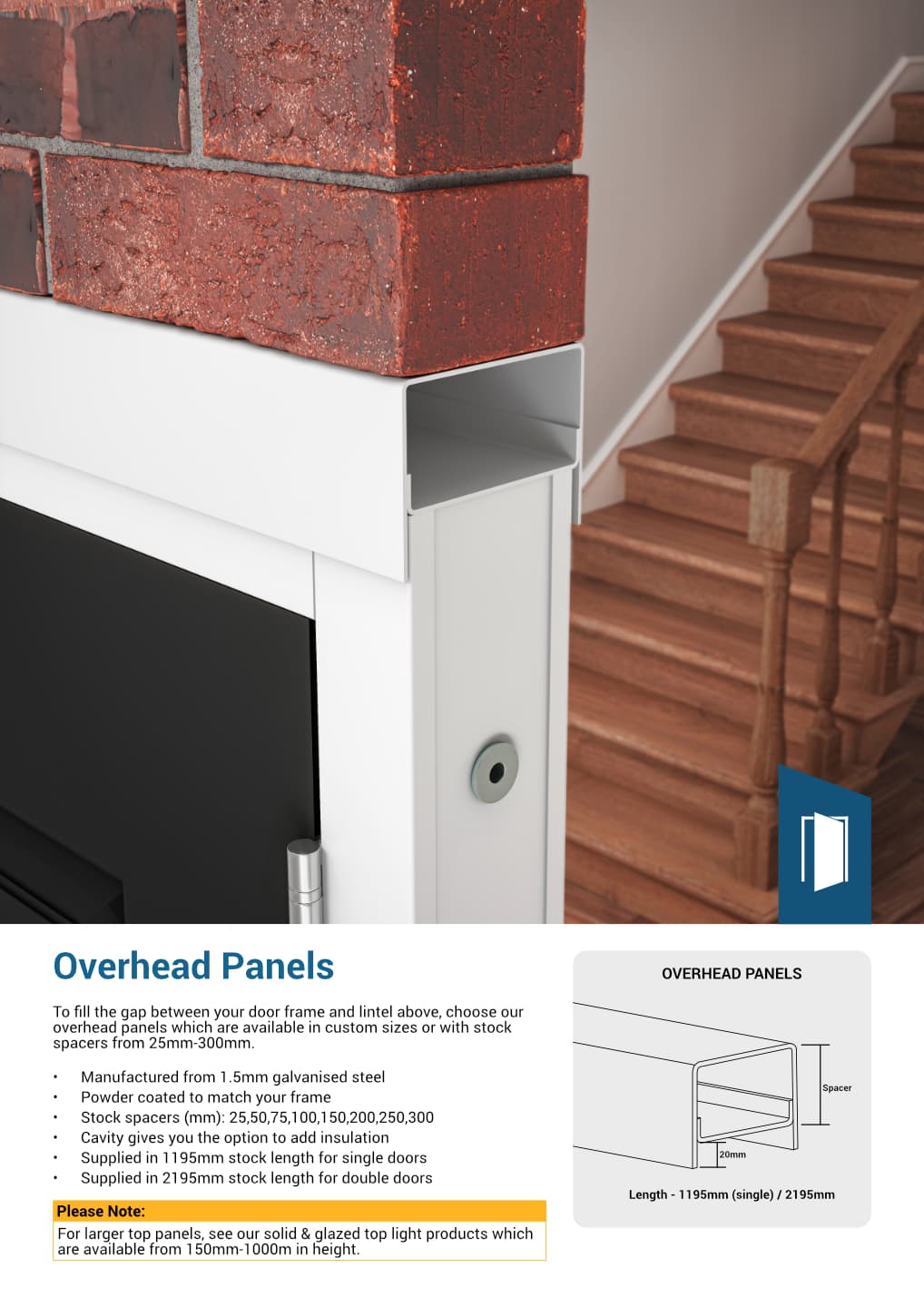 Over Panels
Over panels are available in fixed sizes for all of our doors, including our double doors too. They are available in sizes: 25mm, 50mm, 75mm, 100mm, 150mm, 200mm, 250mm, 300mm
Our steel infill panels are far stronger and more secure than a timber packing piece. Clipping directly onto the door frame they are precision made to match the profile of the door frame exactly. They are manufactured from galvanised steel and powder coated white to match our security doors, or, if you order a different colour door, they will be also be powder coated to match at no extra cost.
View our How to Fit Infill Panels video for more information: