Latham's Steel Security Doors have presented their grand opening of the new warehouse and office. The grand opening was to also celebrate the late General Manager, Brian Clark, of whom the building is in tribute to.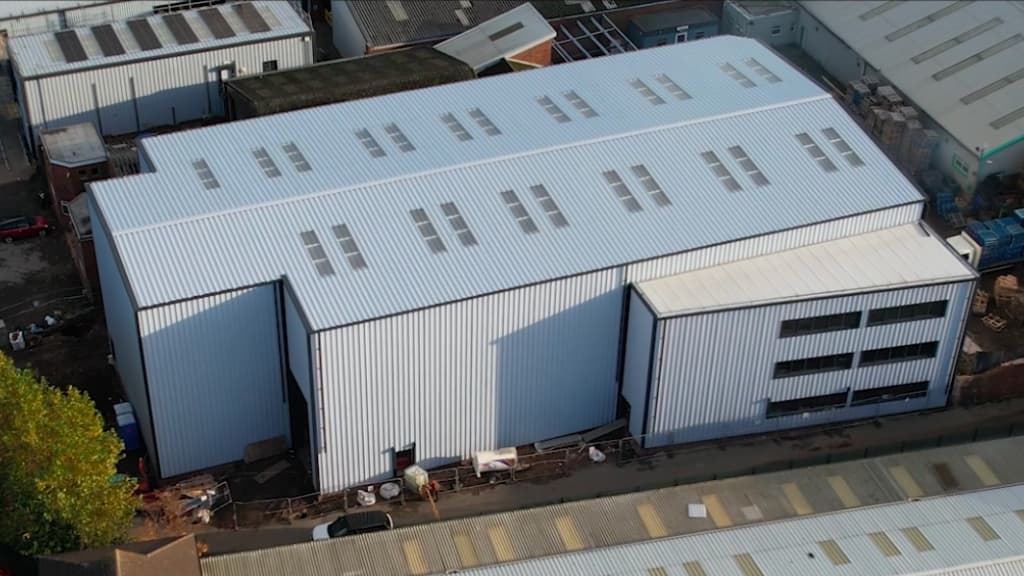 Colleagues, friends and family joined Latham's staff at their event this past Saturday (11th March), for the grand unveiling, with speeches and a toast from Managing Director, Alex Latham, and Mayor of Sandwell, Richard Jones.
During a touching tribute to Brian, Alex had this to say " We are so thankful to so many of you, who have been with us every step of the way, to bring this project to fruition".
"Not only is this a special day for us to share the grand opening together, but to celebrate Brian Clark's loyal contribution to our company and commitment to u16s, which lasted over 10 years".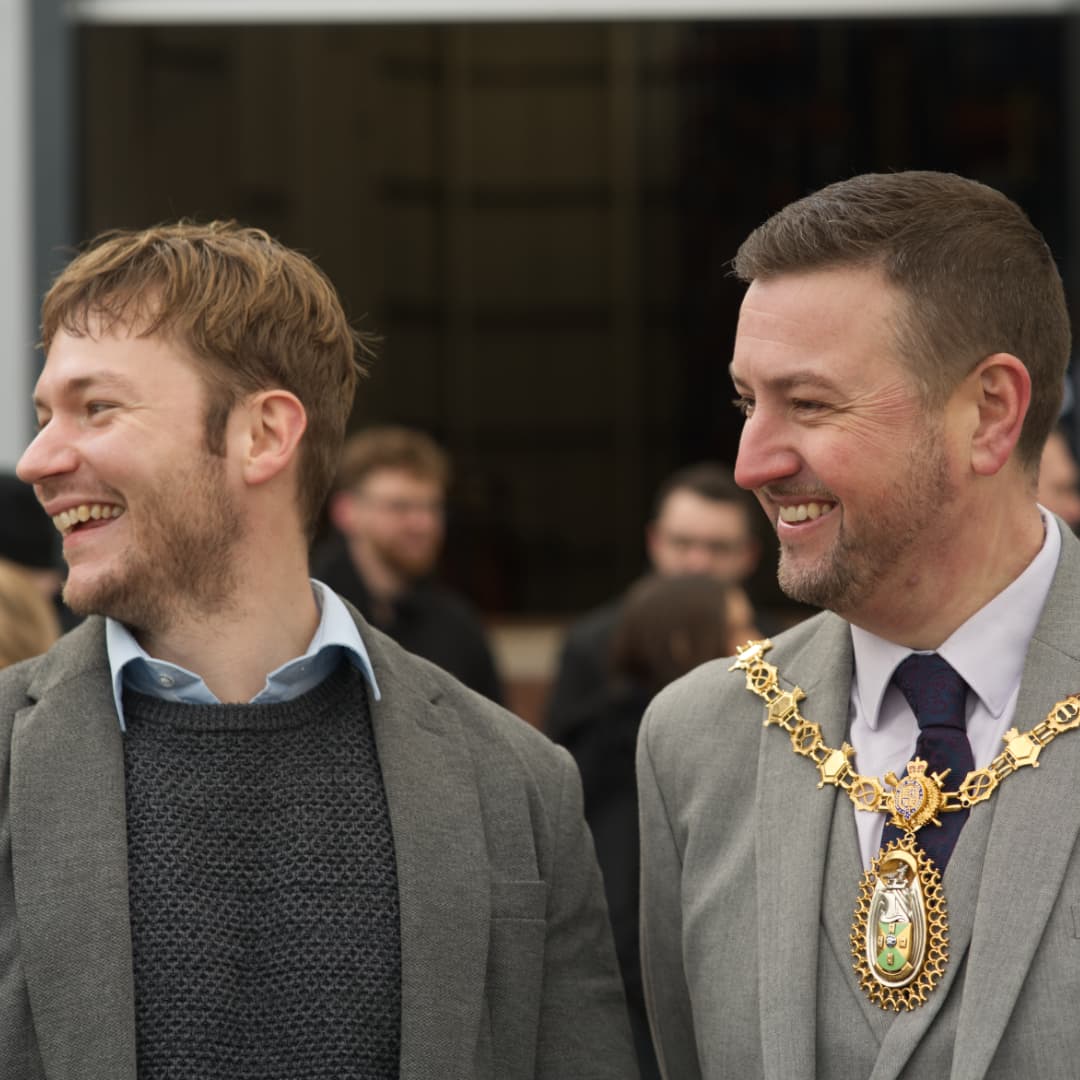 The Mayor of Sandwell also had a few words to say "It is my honour to be part of Latham's Steel Doors Grand Opening. To have such a successful, fast growing company within our community is great for creating local opportunity."
Showing attendees around the warehouse, Alex revealed a plaque dedicated to the late general manager Brian Clark, who sadly passed away last year. It accompanies a touching homage: a pair of Brian's steel toe-capped boots set into concrete.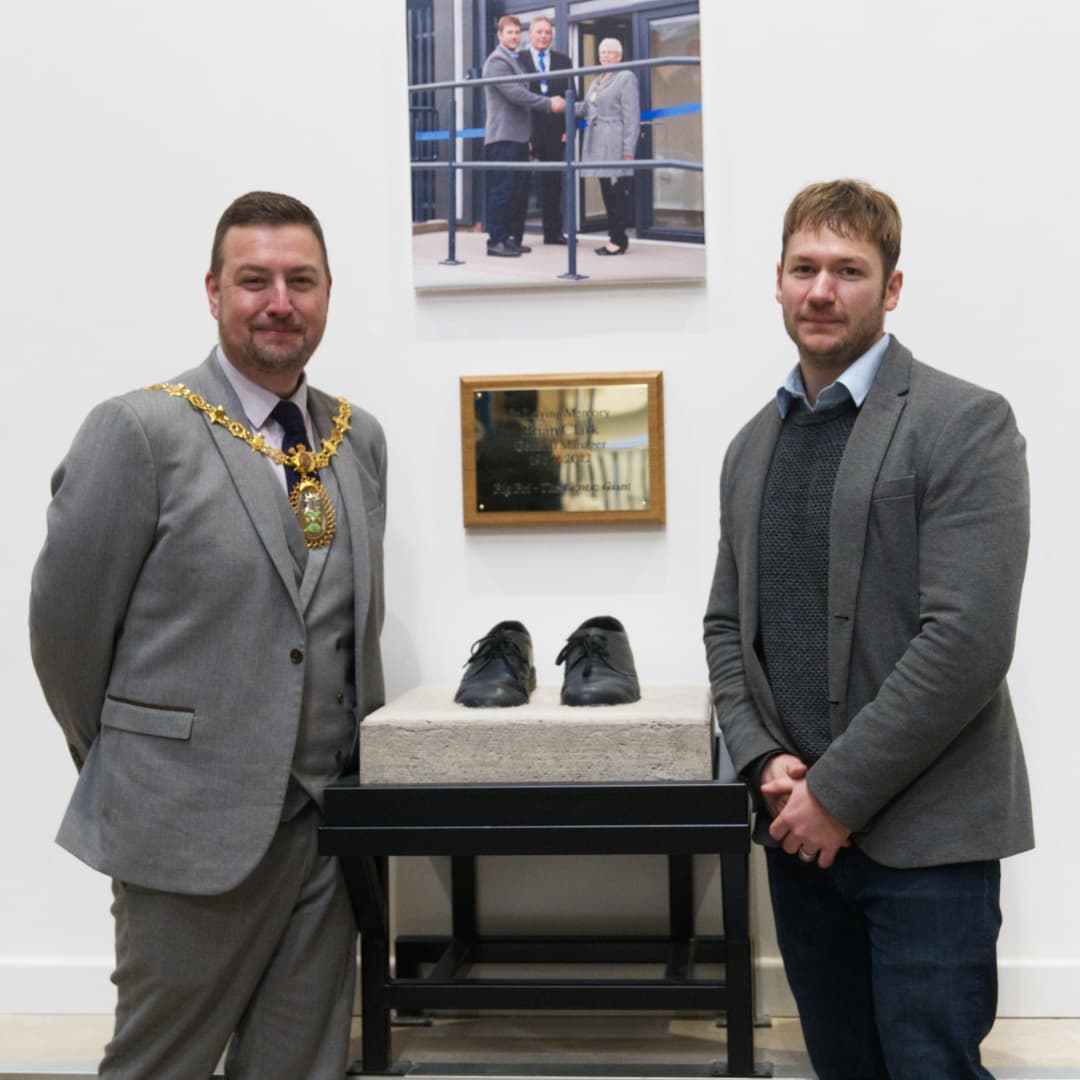 The new warehouse is to celebrate the late General Manager, Brian Clark, of whom the building is in tribute to. This expansion has given Latham's an extra 18,000sq ft warehouse that can hold an additional 8,000 doors in stock. To allow for safe warehouse management the stock will be accessed using a new fleet of bendi-trucks (forklifts). It also has a new 3 storey office block which will allow for expansion in other departments.
The warehouse project has been self-funded, showing yet another example of Latham's commitment to continued re-investment. At a total cost of £2.5m, the expansion ensures future proofing and secures Latham's firmly in Sandwell.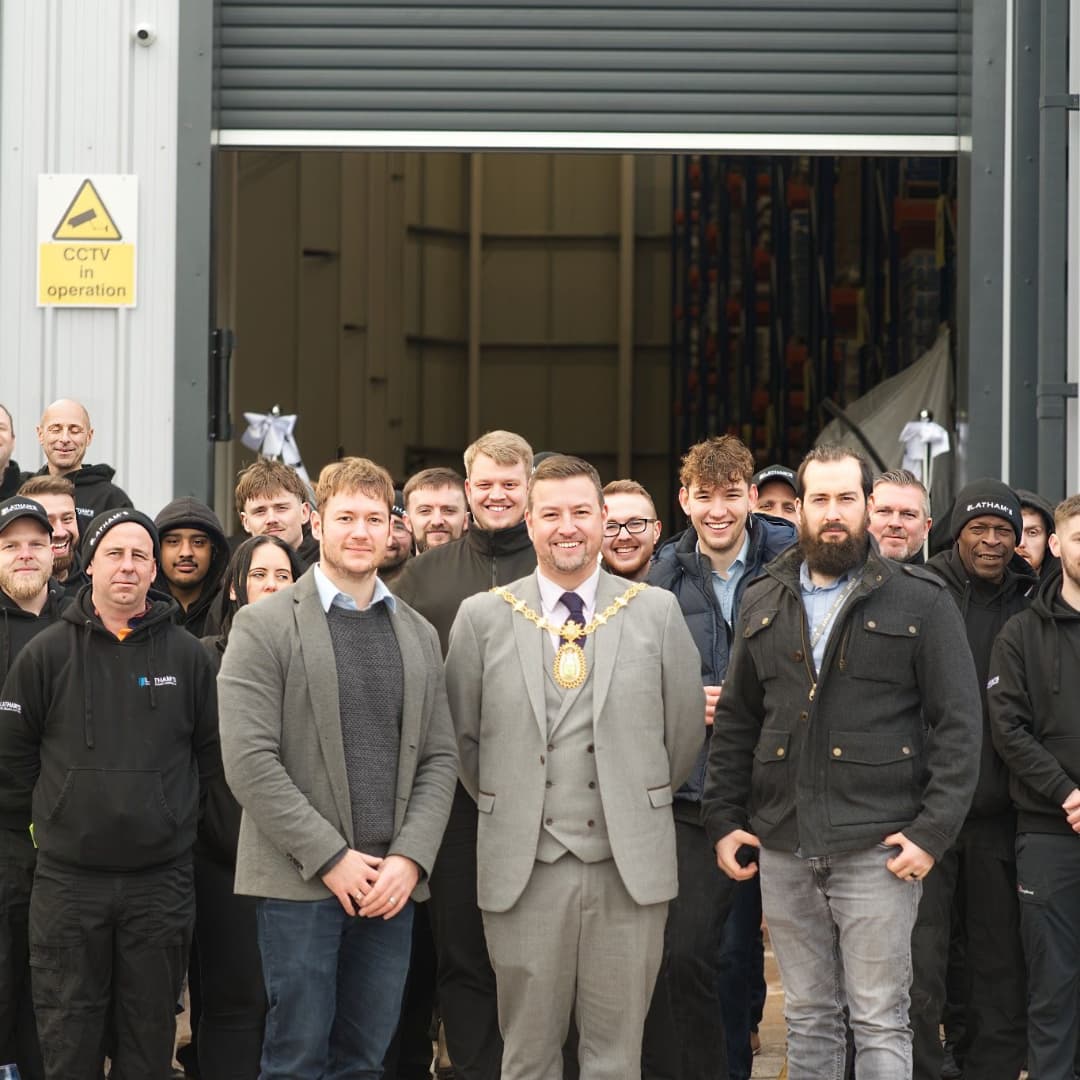 Staffing levels have increased from 50 members of staff to 80 in the past 2 years. With this expansion, Latham's have created more job opportunities and can foresee the staffing level to top 100 in the next 12 months, becoming a key employer in the local region.