What is security trim?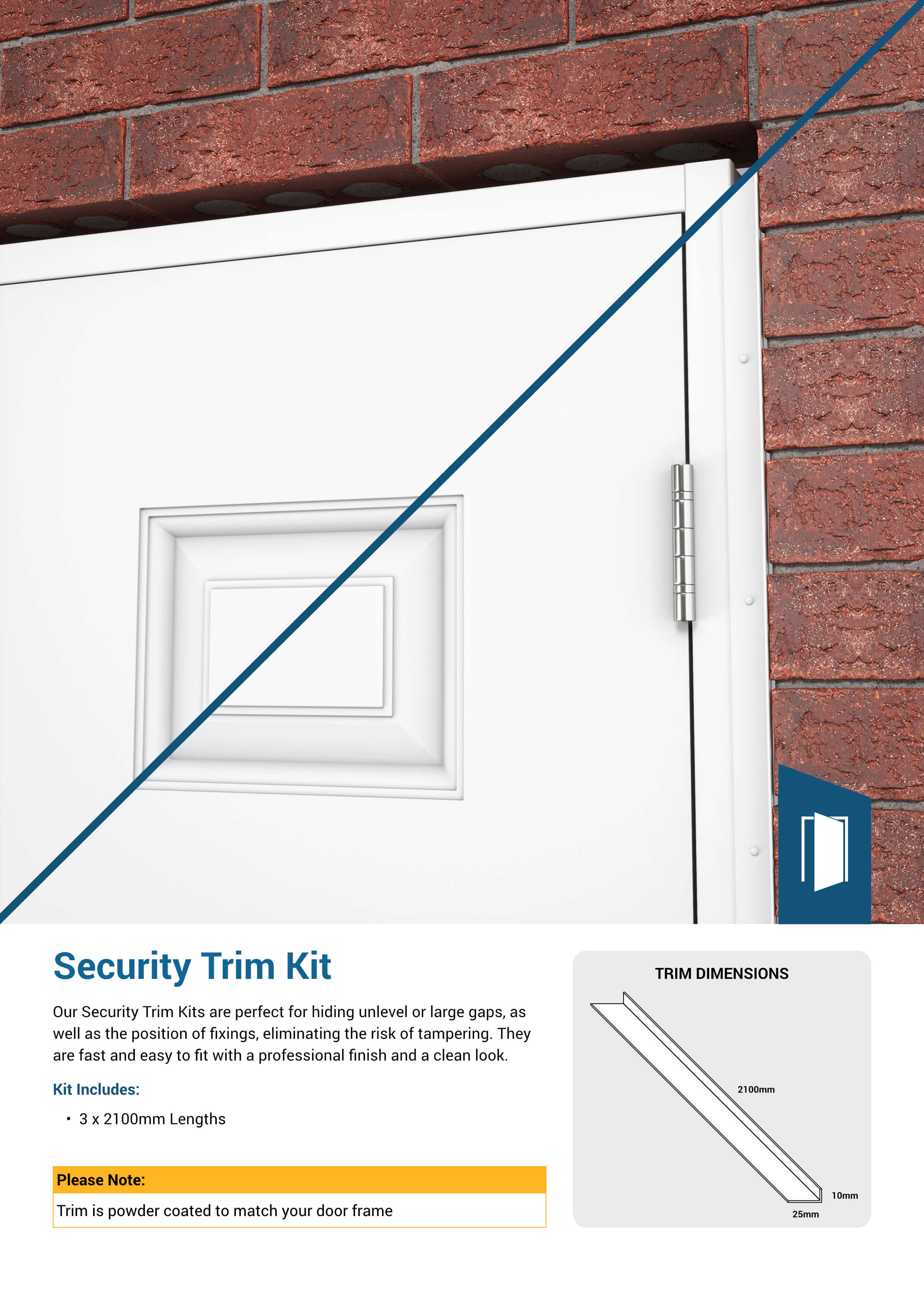 The security trim kit fits around the perimeter of the door frame, preventing any packing from being seen externally and making the security door as a whole, more secure. It also hides un-level or large gaps, hides the position of fixings, eliminating the risk of tampering from intruders, protects fixings from attack and adds a professional finish with a clean look.
They are fast and easy to fit with all fixings provided. If you have ordered a powder coated door (not in white) and order security trim, it will be powder coated to the same colour at no additional cost.
You can find more information and see the installation video, here.