What is included in your steel door fixing kit?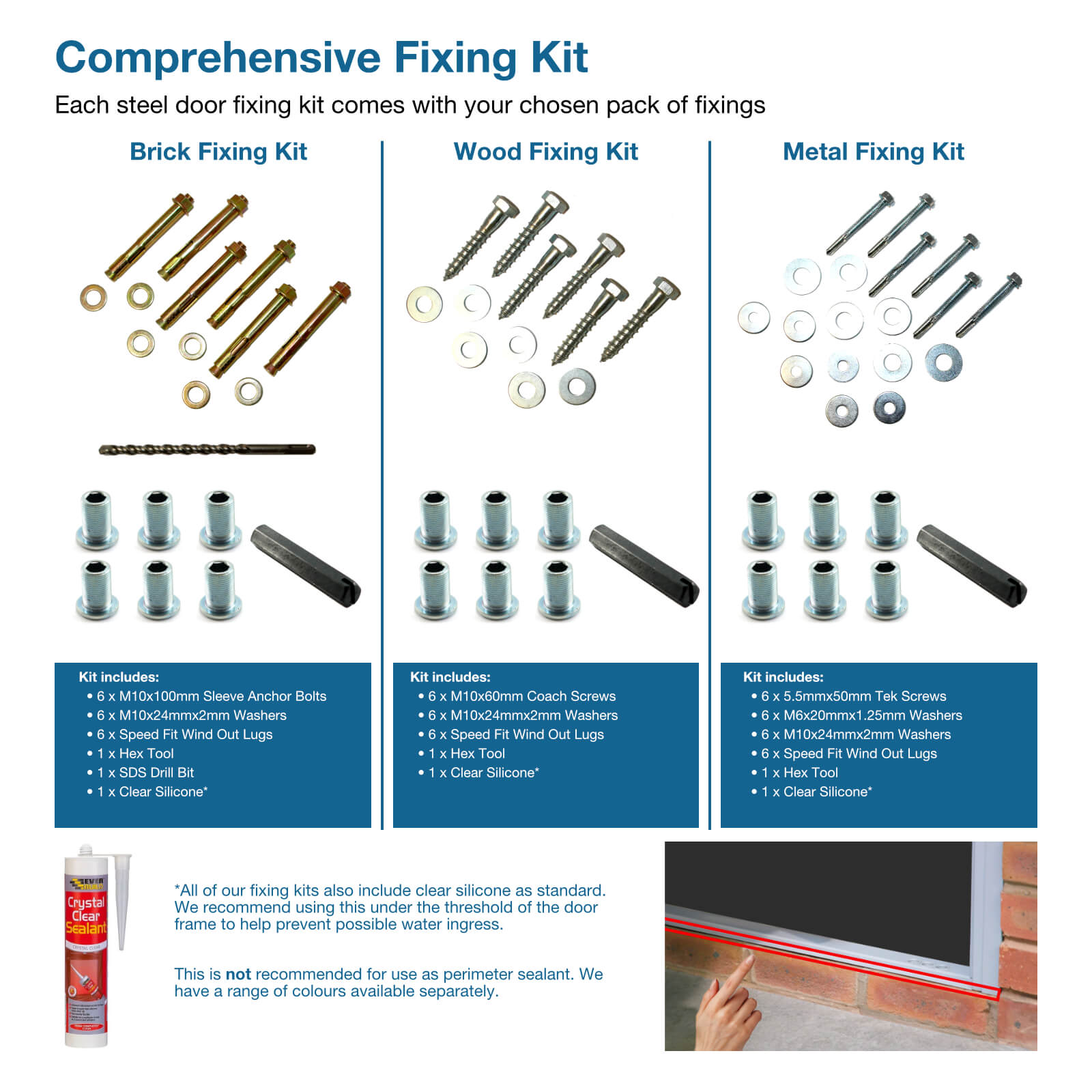 The purpose of our fixing kit is to provide you with everything needed to install your steel door, and avoid that inevitable trip to your local DIY store.
With that in mind, our fixing kits are always growing as we receive feedback on what you would like to be included (with budget in mind).
New for 2019
Since our doors are now prepped to be used with our Speed Fit Wind Out Lugs (also known as adjusters) we now include these within the fixing kit, along with the plastic 'hex' tool required to wind them out. We have also added in a tube of clear silicone, to be used underneath the threshold and prevent water ingress.