How do I measure a euro cylinder lock?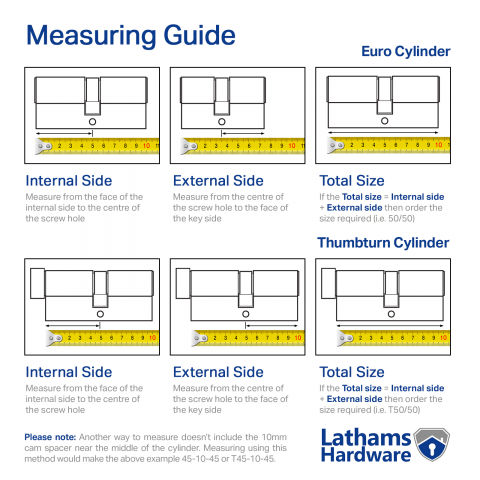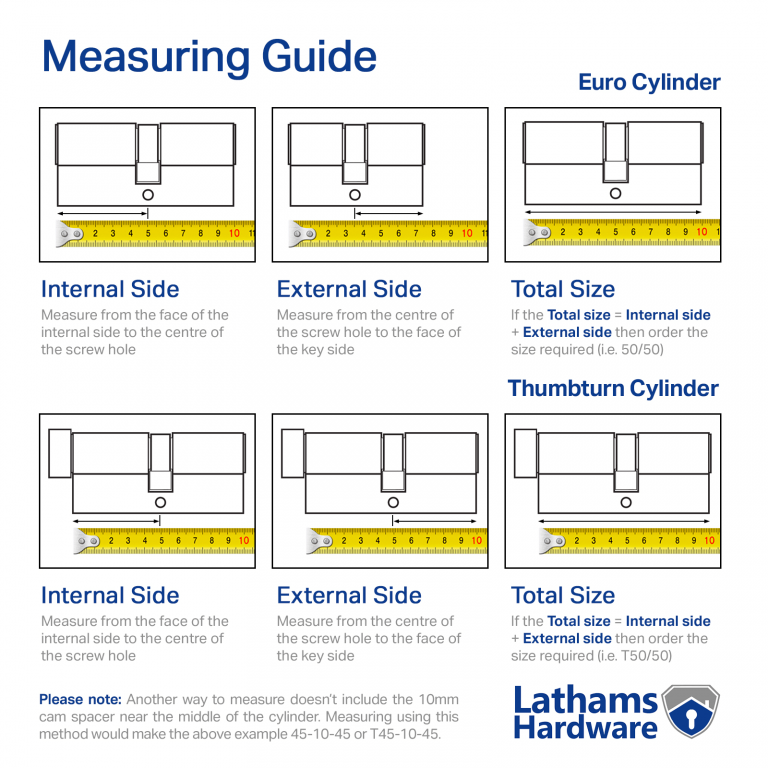 First of all, you don't need to measure the height or width of a euro cylinder. 'Euro profile' determines the industry standard for sizing of the profile.
It's the length that matters and most importantly, it's the split.
A euro cylinder is made up of 2 measurements, the external size of the cylinder and the internal size. The measurement is taken from the end to the centre of the cam or screw thread.
It is important to be clear about which size is external and which size is internal. With certain security cylinders, the security technology is only on the external side (the side vulnerable to attack).
Thumb turn cylinders are referenced with a T before the dimension to ensure your thumb turn is always on the internal side. E.g. T40/50 would mean the thumb turn is on the 40mm side of the euro cylinder.
We sell euro cylinders for our steel doors, but we also have a sister company within our group which specialise in euro cylinders, which a huge range of sizes, key alike options and extra keys available, too. See their website here for industry leading security euro cylinders at the best prices online: www.lathamshardware.co.uk