What is a drop bar kit?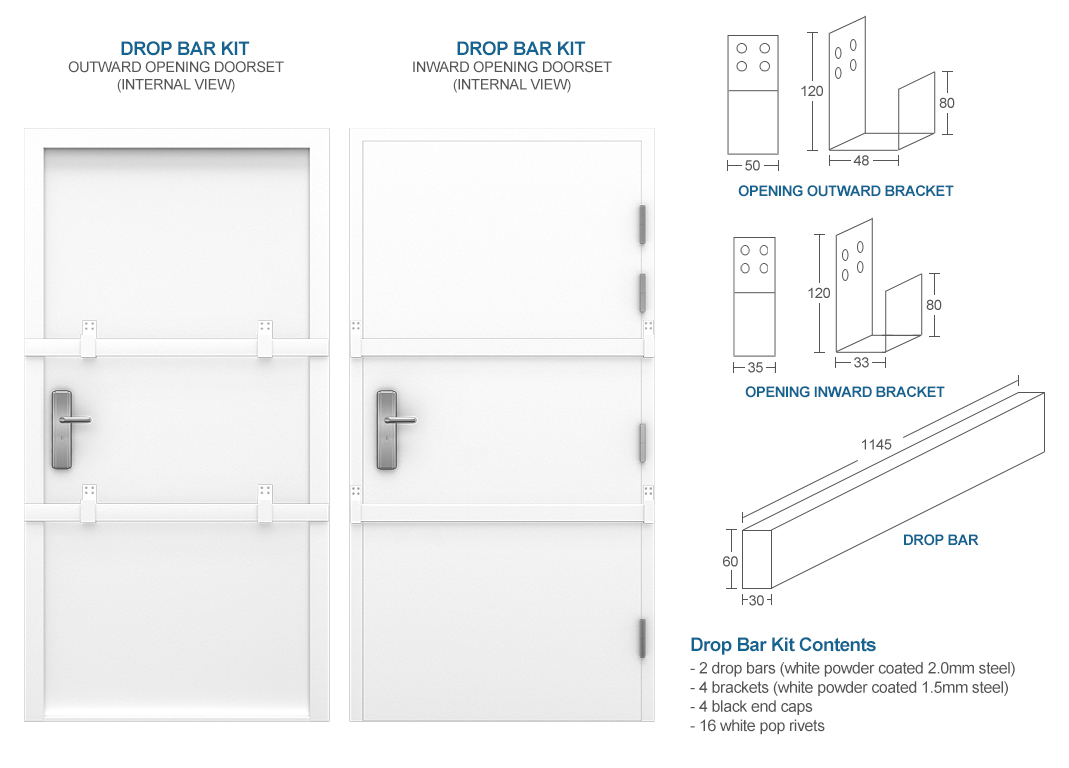 The drop bar kit adds to the strength of your security door with the addition of 2 security drop in bars. The kit consists of brackets, bars and fixings, suitable to accommodate either inward or outward opening doors.
Once installed, you simply drop the bars into place to add horizontal strengtheners.
For double doors, 8 brackets are required along with longer bars. These are all included within the double door drop bar kit.
See our demonstration video on how to install below: