Christmas 2020 is fast approaching so if you're planning to place an order in the coming weeks, please be aware of our various cut off dates as follows: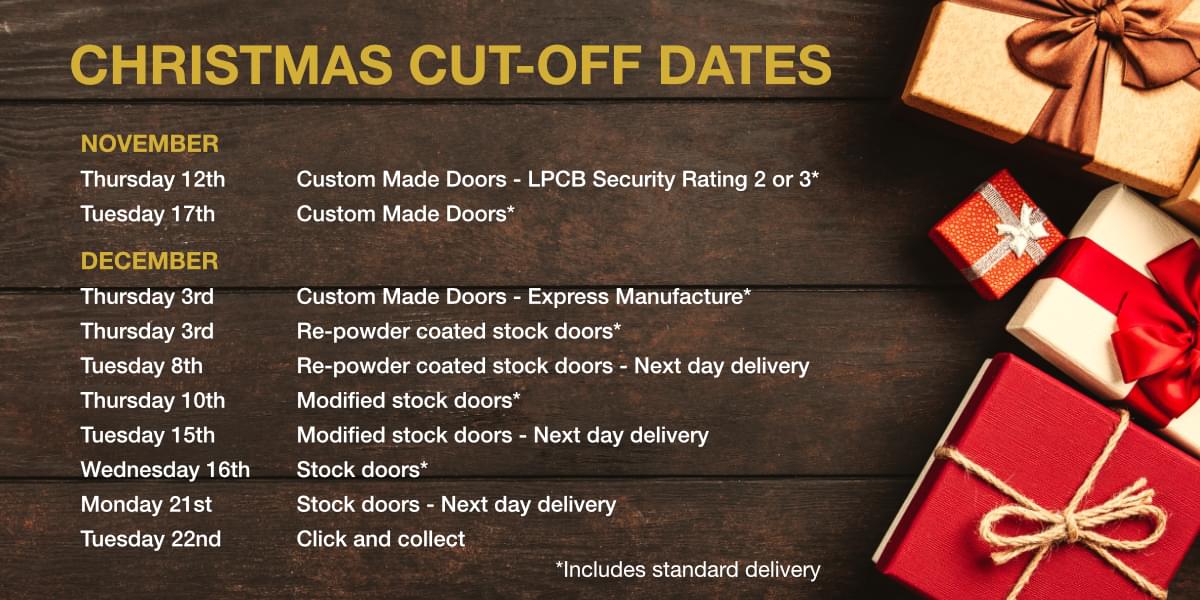 Please ensure your order is placed before the cut off time of 12noon each day.
Our Sales, Warehouse and Manufacturing departments will be closing for the festive break at 12noon on Wednesday 23rd December. We will reopen at 8am on Monday 4th January 2021.
If you have any queries or would like to discuss an order, contact our team on 01384 220050 or email [email protected]